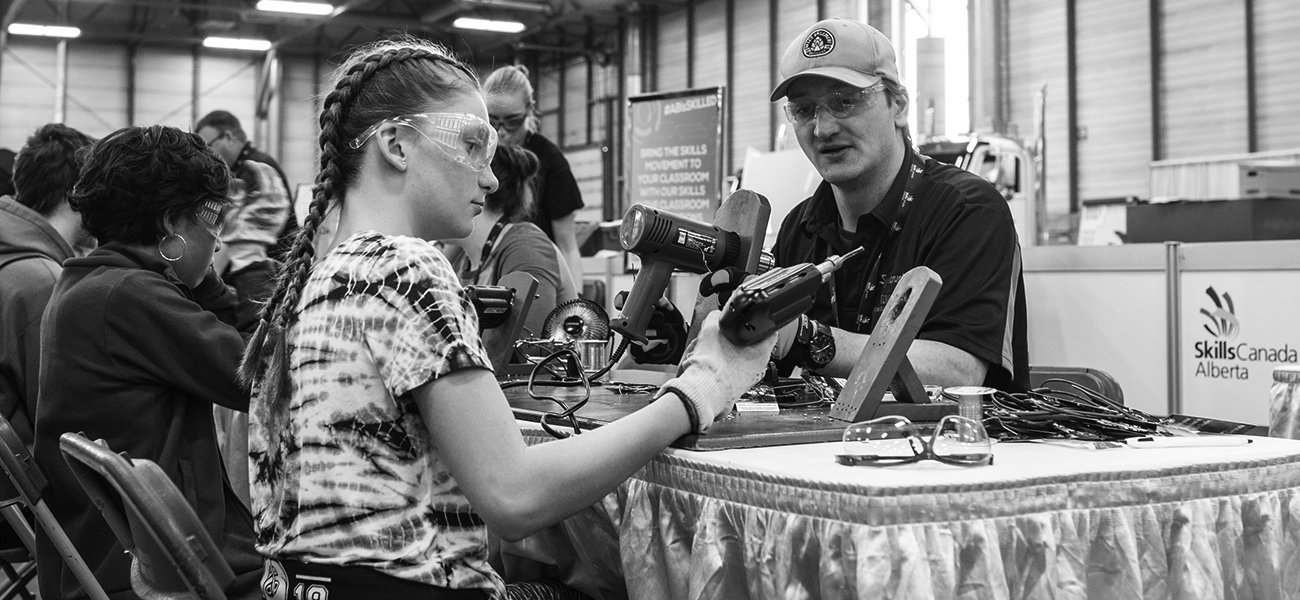 General Support roles at the 2023 Provincial Skills Canada Competition
The 2023 Provincial Skills Canada Competition is May 3 & 4 at the Edmonton EXPO Centre, but some support roles begin on May 1. A complete schedule of volunteer dates and times can be found in the application form below.
Competition Support
Assist with event set-up and tear down on the competition floor. Can include, loading and unloading shipments, delivering and packing up competition supplies to and from contest areas. Please note that you might have to perform physical tasks that may require lifting 40 lbs and stand for long periods.
Registration
Assist with registering competitors, volunteers, teachers and guests as they arrive by distributing passes and t-shirts.
Launch Pad
Assist with getting school field trip students into Launch Pad, an interactive audio-visual experience that students experience before entering the competition floor. This includes greeting buses as they arrive, directing students on where to line up, and filling the room for each video play.
Partnership Breakfast
Assist with registering partners and VIPs for the partnership breakfast on May 3rd.
Girls Exploring Trades & Technology (GETT) Gathering
Assist with registering GETT Gathering attendees and industry influencers on May 4th, and with flipping the room for different stages of the day.