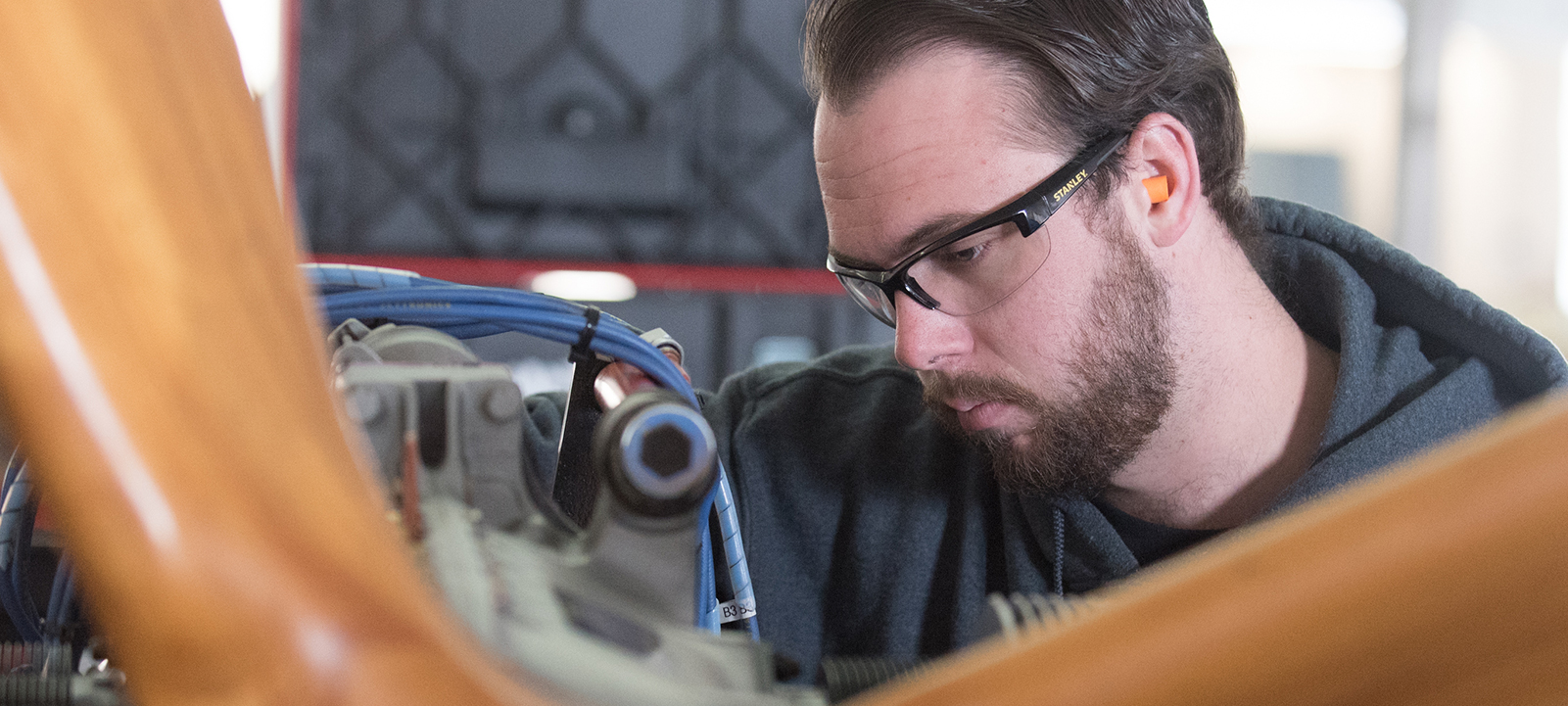 Aerospace Technology at a Glance
Two Years
Minimum post-secondary education
3,600
Employed in Alberta
Aerospace Technology
Aircraft Maintenance Engineers install, maintain, repair and overhaul aeronautical products including mechanical, electrical, hydraulic and computerized equipment.

Your studies may take the path of an Aircraft Avionics Technician or an Aircraft Maintenance Technician. An Avionics Technician repairs and maintains electrical systems such as communication, navigation and data systems for all types of aircraft. An Aircraft Maintenance Technician is responsible for the servicing and repair of airplanes and helicopters. Some Maintenance Technicians continue their education receiving a license in Aircraft Maintenance Engineering.
Potential Careers
Aircraft Maintenance Engineer
Aircraft Mechanic
Aircraft Inspector
I have gained insight into the trade and the types of people and work habits I will be exposed to.
Peter Ferrar, Team Alberta, Aerospace Technology