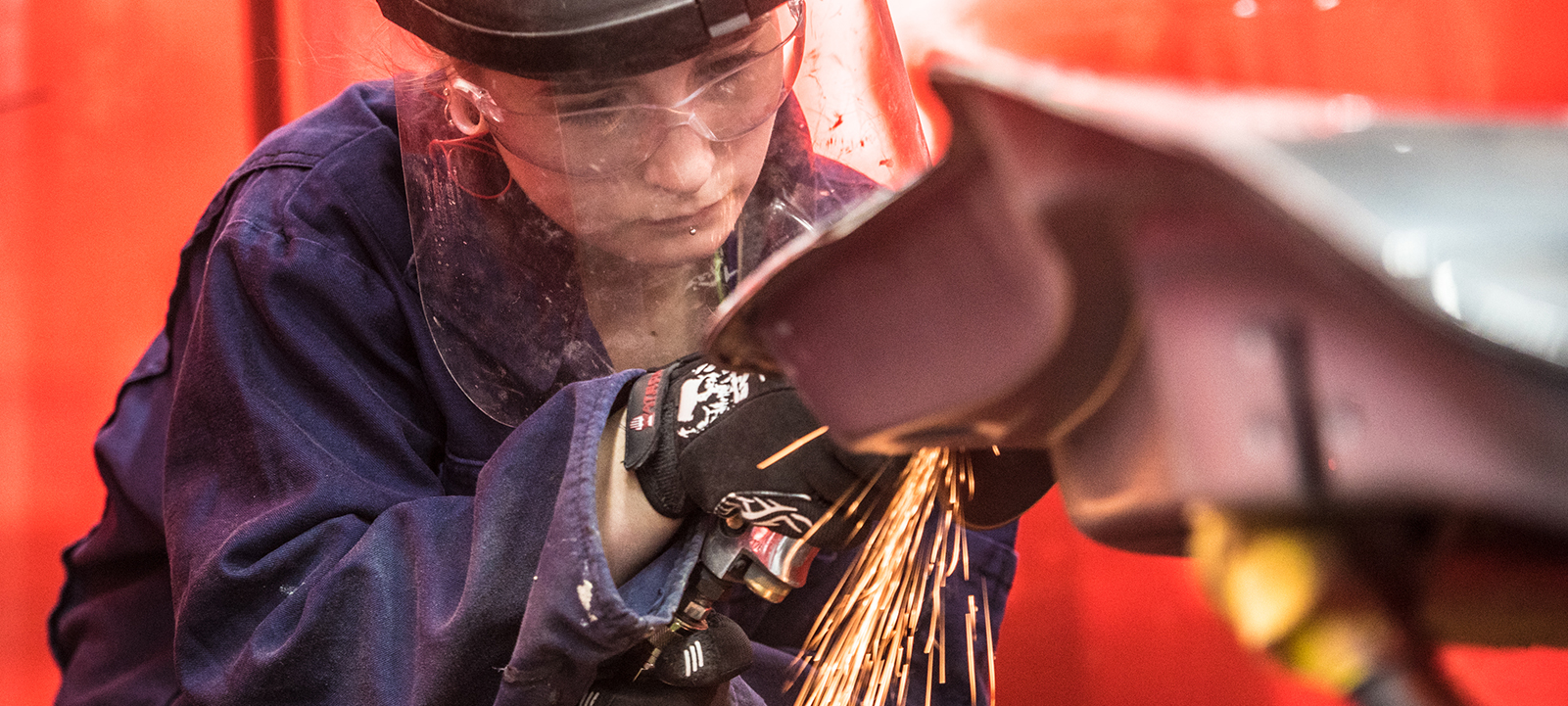 Autobody Repair at a Glance
4,100
Employed in Alberta
117
New positions projected each year
1,620
Required apprenticeship hours
Autobody Repair
Auto Body repair replaces and finishes damaged motor vehicle structures and body parts.
Individuals who are creative, technical, hands-on, and keen to engage with customers will enjoy a career in the Auto Body trade. In Alberta, the Auto Body trade is split into four areas: Prepper, Refinisher, Repairer and Technician. Depending on the path you choose you may work on a variety of projects such as damage appraisals, surface preparation, priming and top coating, damage repairs, body sheet metal work or alignment. Auto Body Technicians are trained to work in all aspects of the Auto Body trade, typically specializing in a specific skill such as damage appraisals or refinishing.
Upon completion of a post-secondary program, you will be awarded journeyperson status by Alberta's Apprenticeship and Industry Training. Auto Body Technicians and Auto Body Refinishers are Red Seal Endorsed trades, allowing you to work anywhere across Canada.
Potential Careers
Autobody Repairer
Autobody Prepper
Autobody Refinisher
It feels like I'm improving in a realistic setting when I work with an actual vehicle.
Ben Senyk, Team Alberta, Autobody Repair