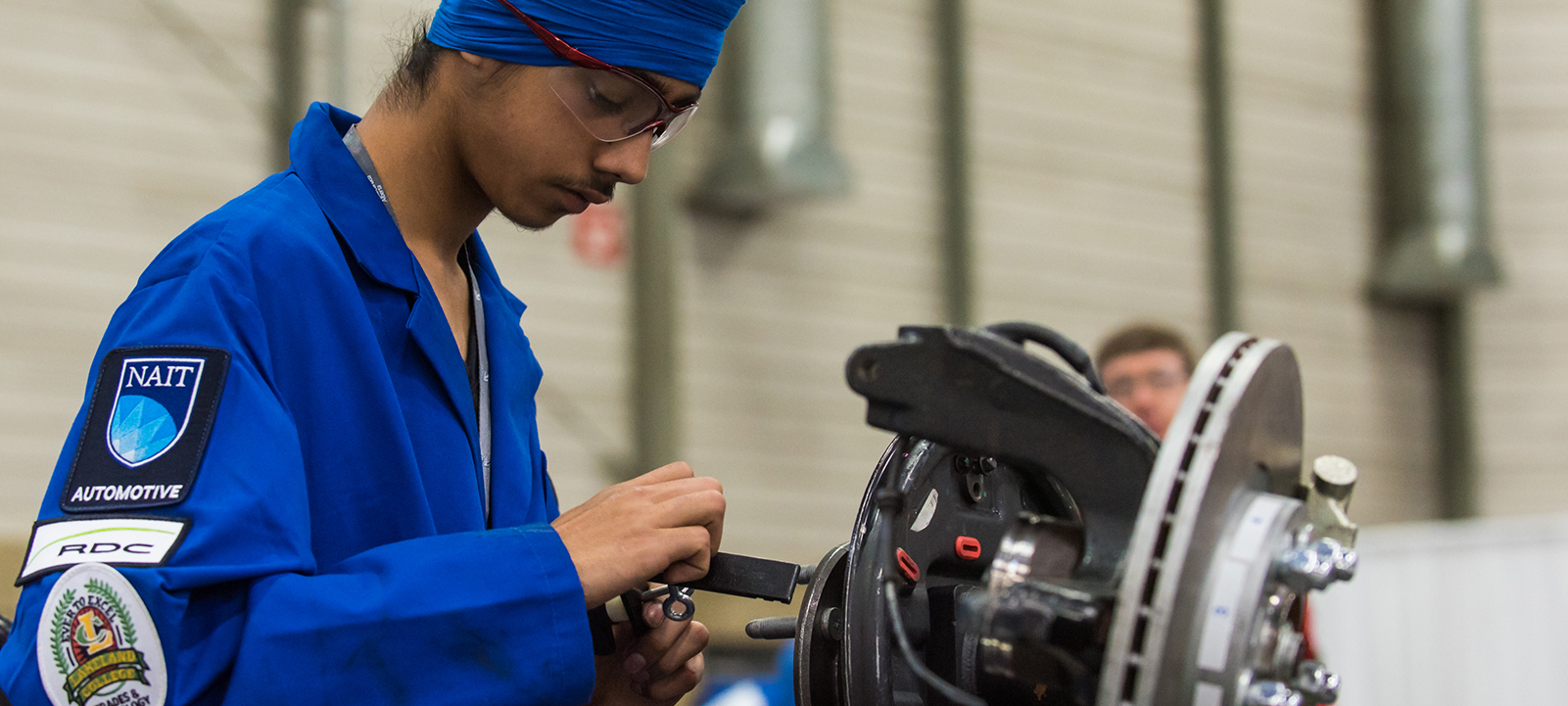 Automobile Technology at a Glance
16,300
Employed in Alberta
306
New positions projected each year
1,500
Required apprenticeship hours
Automobile Technology
Automobile Technicians perform maintenance, diagnostics and repairs on automotive vehicles and light trucks.
If you like working with your hands and are always up-to-speed on the new technologies of the automotive industry, then Automobile Technology may be the perfect fit for you.
Automobile Technicians repair engines, steering systems, braking systems, drive trains, vehicle suspensions, electrical systems and air-conditioning systems as well as complete wheel alignments. You will use testing equipment, take the vehicles for a test drive and refer to the manufacturers' specifications before you dismantle faulty assemblies, repair or replace worn or damaged parts before reassembling, adjusting and testing the repaired mechanism. Expect to build client relationships as you advise customers on the work you have performed, vehicle conditions and make maintenance recommendations.
When studying Automobile Technology you can expect to get a combination of in-classroom and realistic hands-on training for the most authentic education experience.
Upon completion of a post-secondary program, you will be awarded journeyperson status by Alberta's Apprenticeship and Industry Training. Automobile Technicians are Red Seal Endorsed trades, allowing you to work anywhere across Canada.
Potential Careers
Automotive Service Technician
Automotive Service Manager
Truck and Bus Technician
My favourite part of the competition was how much I learned and the information I can bring forward into the workplace.
Carter Layden, Automotive Service Competitor