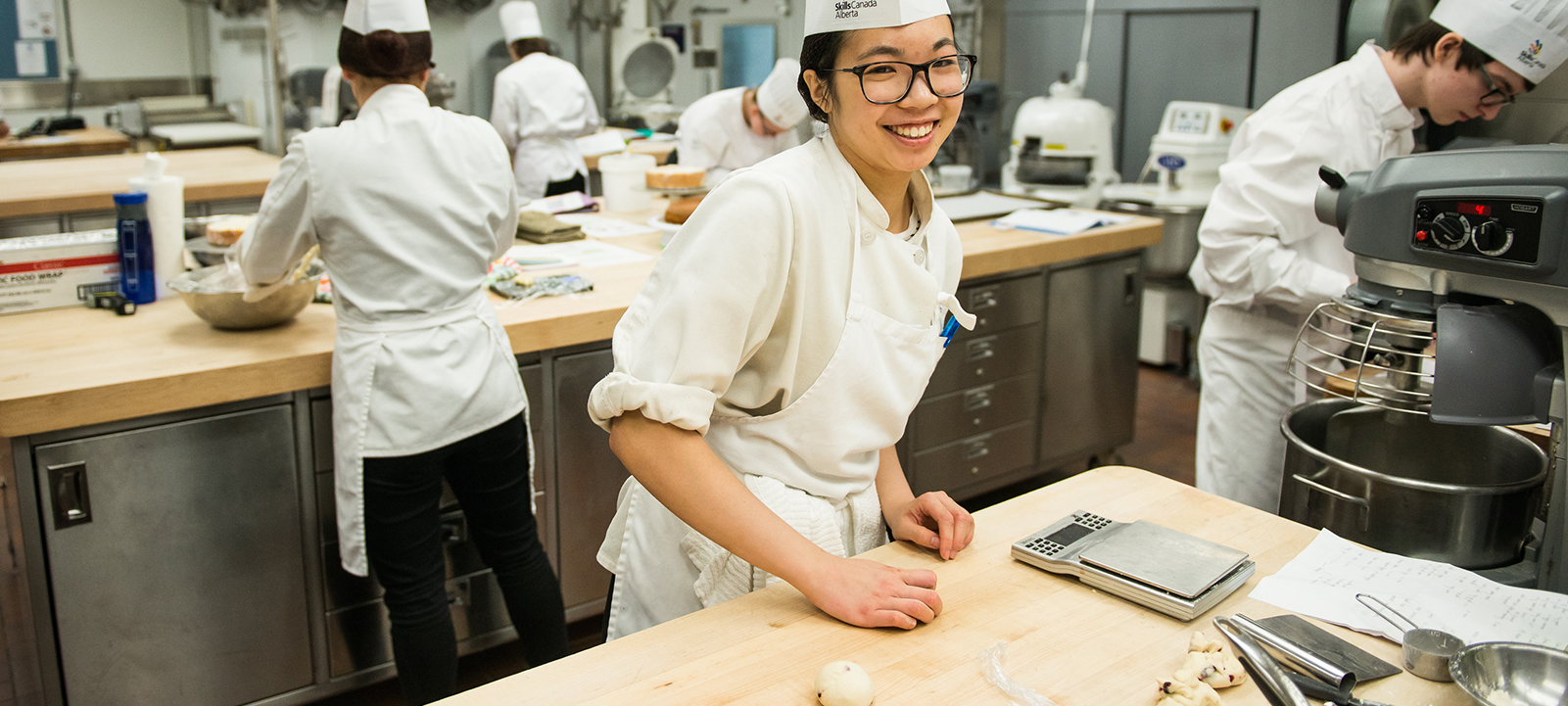 Baking at a Glance
4,500
Employed in Alberta
118
New positions projected each year
1,560
Required apprenticeship hours
Baking
Bakers prepare and bake breads, cakes, cookies, pastries, pies and other confections that are bound to surprise and delight.
If working with your hands and being in the kitchen are your passion, then you will enjoy working as a baker. As a baker you may work early morning shifts and be required to be comfortable working with complex measurements and the physical demands of the job.
While studying Baking you will study subjects such as operating production machinery, hygiene and sanitation, food safety, menu planning, cutting and forming dough, and using commercial ovens. During apprenticeship and while on the job, you will be able to test out your newly acquired skills and expertise with industry experts.
Potential Careers
Baker
Bakery Owner
Cake Decorator
Caterer
I enjoyed the intensity and ability to push yourself.
Baking Competitor