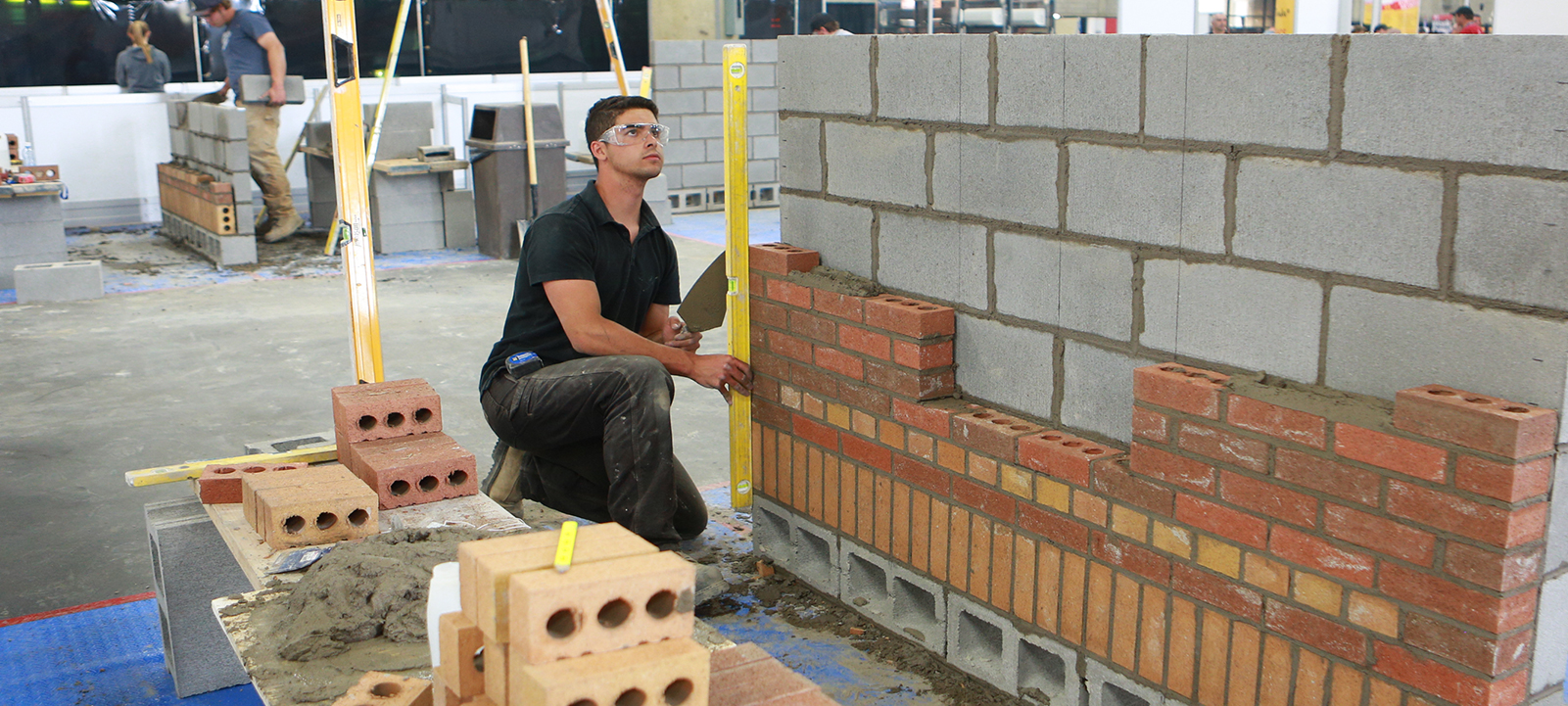 Bricklaying at a Glance
1,600
Required apprenticeship hours
1,700
Employed in Alberta
Bricklaying
Bricklayers prepare and lay brick and other masonry products in order to construct and repair structures such as walls, arches, fireplaces etc. Bricklayers work with masonry materials such as brick, concrete block, stone, structural tile and precast panels.
Bricklayers are creative, hard-working individuals with an eye for detail. During your studies, you will learn to read blueprints and drawings, calculate materials required, use a plumb line and mason's level to achieve sound construction, and use tools to cut bricks to size. You will also learn the properties of bonding materials and various mortars and how to use various masonry tools.
Upon completion of a post-secondary program, you will be awarded journeyperson status by Alberta's Apprenticeship and Industry Training. Bricklaying is a Red Seal Endorsed trade, allowing you to work anywhere across Canada.
Potential Careers
Stonemason
Tile Setter
Refractory Brick Repairer
It has shown me new ways to work in my trade and to see where I stack up against the rest of the country as an apprentice.
Spencer Greidanus, Bricklaying Competitor