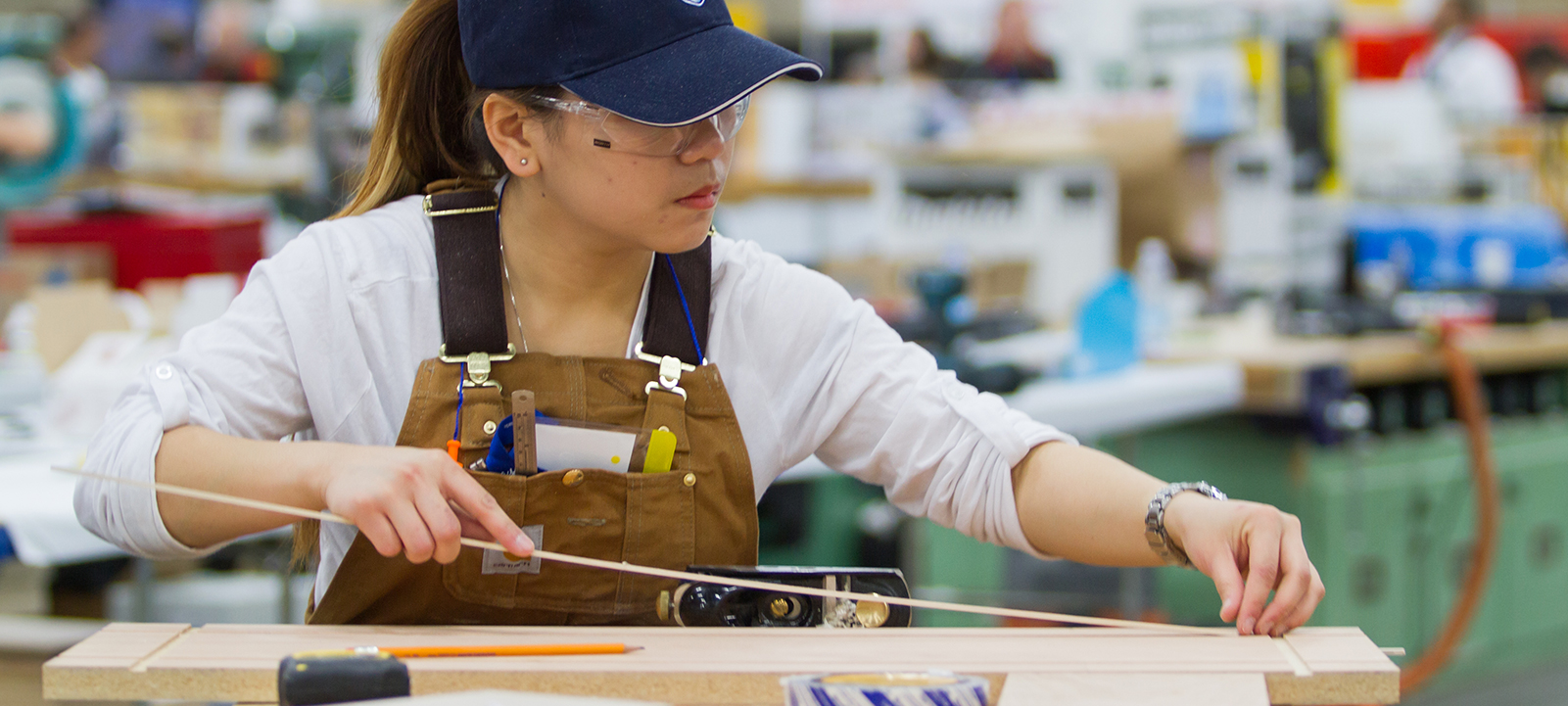 Cabinet Making at a Glance
1,360
Required apprenticeship hours
1,500
Employed in Alberta
94%
Work in manufacturing or construction
Cabinet Making
Cabinet makers build and repair custom or production type fixtures, and furniture made of wood or wood substitutes.
Potential Careers
Cabinet Maker
Furniture Maker
Woodworking Machine Operator
To me, it proved that I could compete with other people who are meant to be there, other apprenticeship cabinet makers. To me, that's just the pinnacle.
Dustin Sejdi, 2019 Alumni of the Year, Cabinet Making