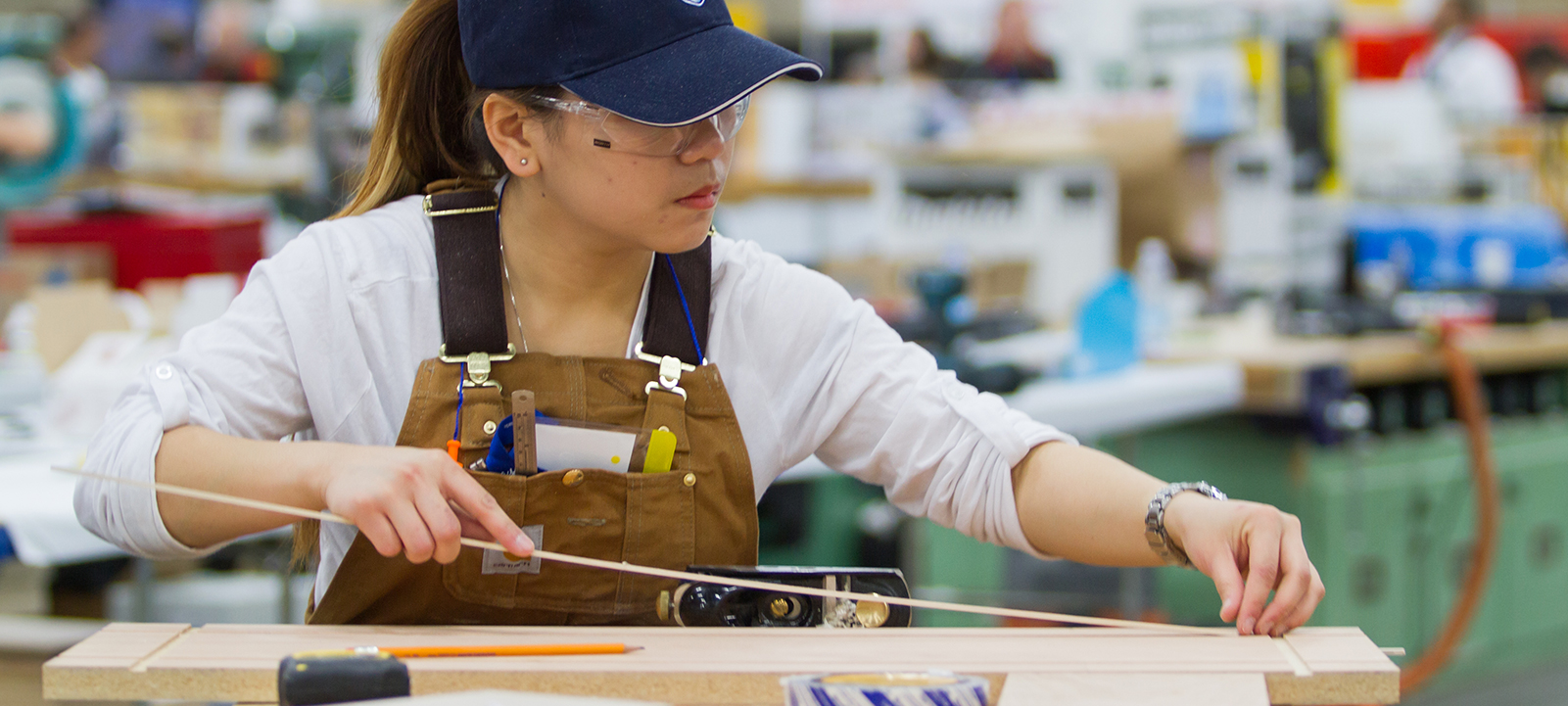 Cabinet Making at a Glance
1,360
Required apprenticeship hours
94%
Work in manufacturing or construction
Cabinet Making
Cabinet Makers build and repair custom or production-type fixtures and furniture made of wood or wood substitutes. They have an eye for detail, a desire for precise work and enjoy working with their hands.
During your studies you will learn how to create detailed drawings, build and assemble wood units, sanding techniques, and how to apply finishing products such as veneer or plastic laminates. You will also learn how to use and operate manual tools and program Computer Numerical Controlled (CNC) equipment.
As a Cabinet Maker you will need to estimate materials and timelines, select and order materials, and consult with customers on custom projects.
Upon completion of a post-secondary program, you will be awarded journeyperson status by Alberta's Apprenticeship and Industry Training. Cabinet Makers are Red Seal Endorsed trades, allowing you to work anywhere across Canada.
Potential Careers
Cabinet Maker
Furniture Maker
Woodworking Machine Operator
To me, it proved that I could compete with other people who are meant to be there, other apprenticeship cabinet makers. To me, that's just the pinnacle.
Dustin Sejdi, 2019 Alumni of the Year, Cabinet Making