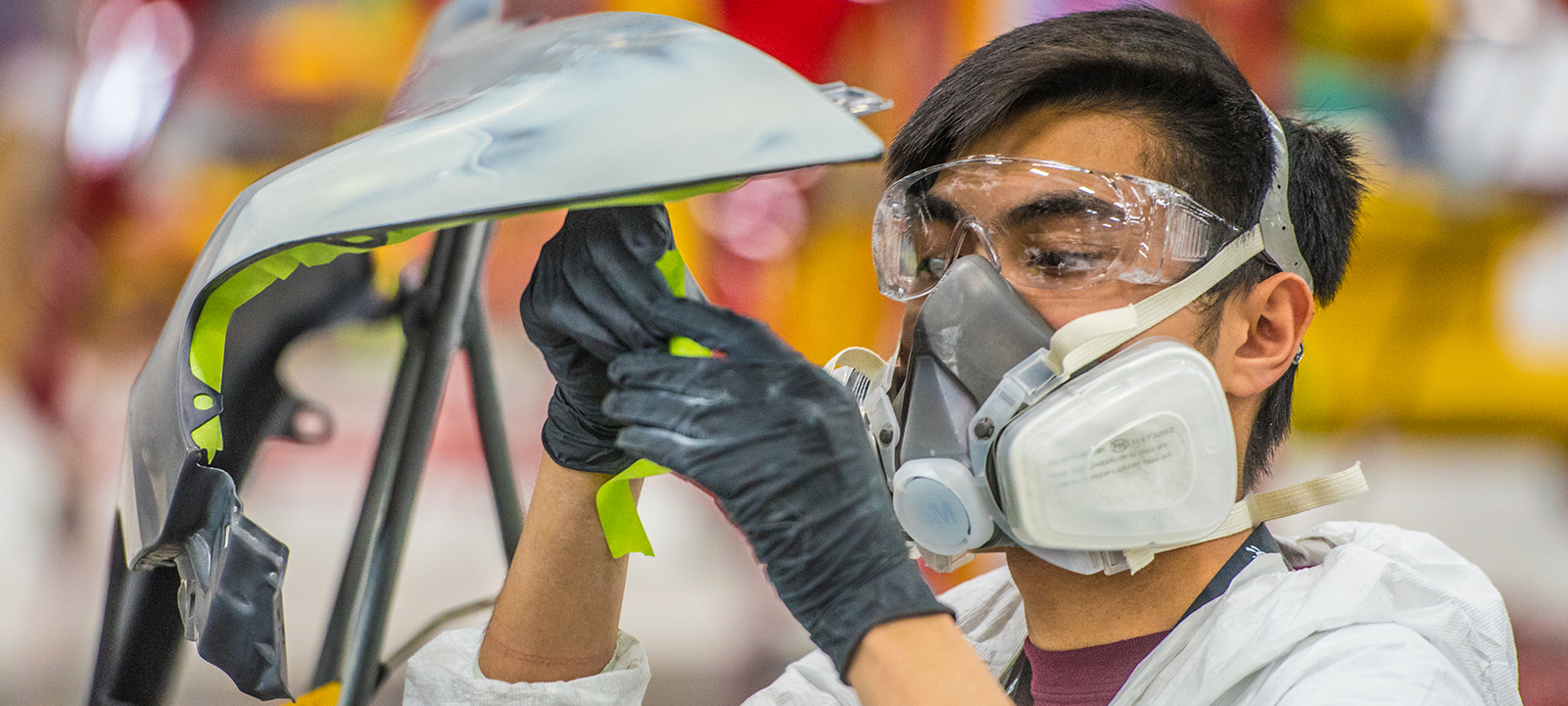 Car Painting at a Glance
1,620
Required apprenticeship hours
Car Painting
Car painters work on the surfaces of motor vehicles, either to restore them after damage, or to perform custom work.
If you like working with your hands and are always up-to-speed on the new technologies of the automotive industry, then Car Painting may be the perfect fit for you.
To specialize in Car Painting, you will study in a Automotive Technician post-secondary program with the end goal being to practise as a professional Prepper or Refinisher. Preppers are skilled in the restoration of vehicle surfaces and corrosion protection. As a Prepper, you will identify substrates, prepare surfaces, mix and apply undercoats, and apply or install corrosion protection. As a Refinisher, you will perform the duties of a Prepper as well as restore the vehicles' finish and perform damage appraisals. Refinishers are specifically tasked with accurate colour matching, applying refinishing products, and removing paint defects.
During your studies you can expect to get a combination of in-classroom and realistic hands-on training for the most authentic education experience.
Upon completion of a post-secondary program, you will be awarded journeyperson status by Alberta's Apprenticeship and Industry Training. Automotive Technicians are Red Seal Endorsed trades, allowing you to work anywhere across Canada.
Potential Careers
Automotive Body Repairer
Industrial Painter
Interior and Exterior Painter
I think that being able to try my best at being the best I can be will help me going forward in my career.
Shannon Paluch, Car Painting Competition