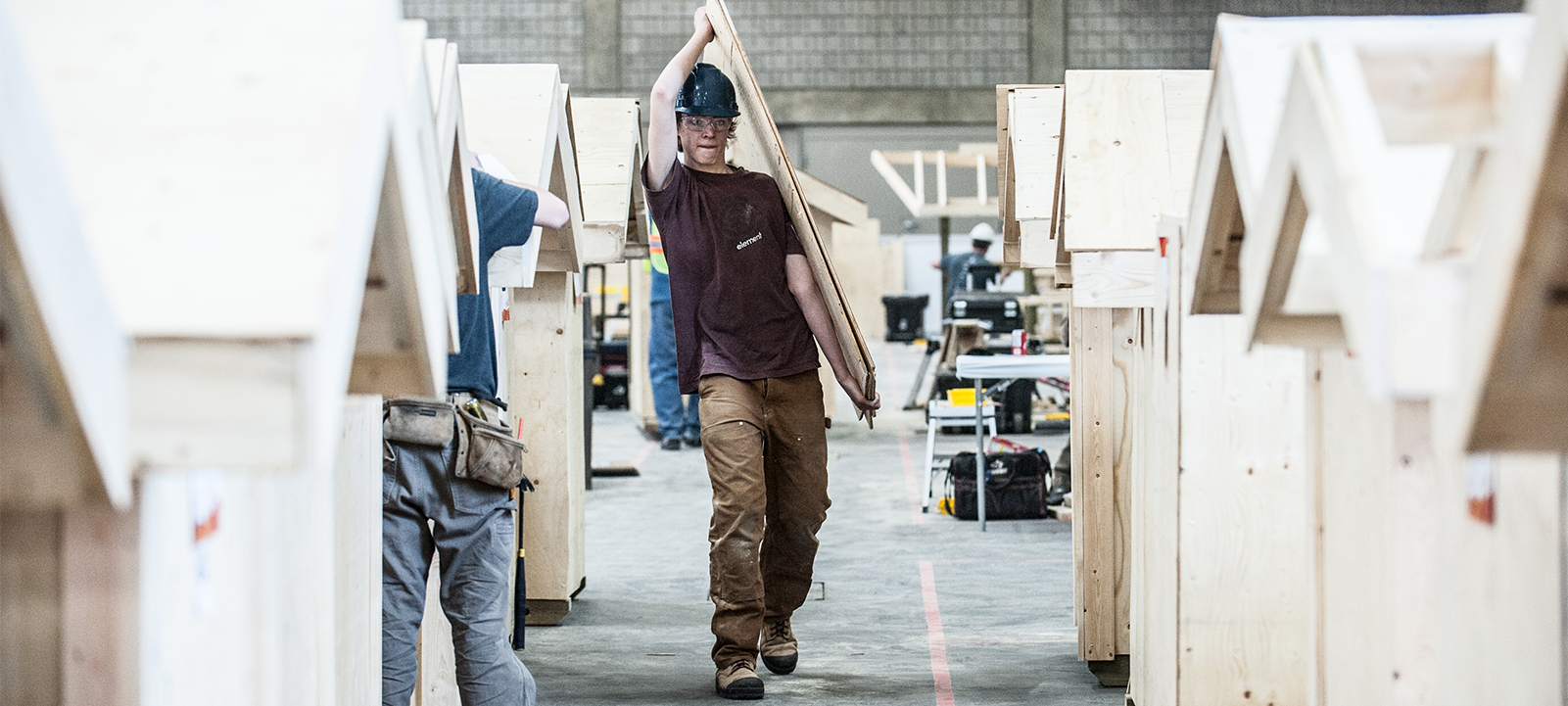 Carpentry at a Glance
1,560
Required apprenticeship hours
15,200
Employed in Alberta
Carpentry
Carpenters construct, renovate, erect and repair buildings and other structures made of wood, wood substitutes, steel and other materials.
During your studies you will learn core construction skills such as how to read blueprints, select materials, plan sequences of work, as well as cut, shape and join materials. You can expect to have a good balance of classroom theory training as well as practical work in the shop.
As a Carpenter you have the option to work in the residential, commercial or industrial industry. In the residential industry, you will work on projects such as framing, roods, exterior and interior finishes, and the installation of doors, windows, flooring, stairs, moulding and more. In the commercial or industrial industry, you will work on concrete forms, scaffolding, bridges, trestles, tunnels, shelters, towers and other large structures.
Upon completion of a post-secondary program, you will be awarded journeyperson status by Alberta's Apprenticeship and Industry Training. Carpenters are Red Seal Endorsed trades, allowing you to work anywhere across Canada.
Potential Careers
Carpenter
Foreman
Contractor
I enjoyed learning new skills for the competition and then putting those skills to the test.
Carpentry Competitor