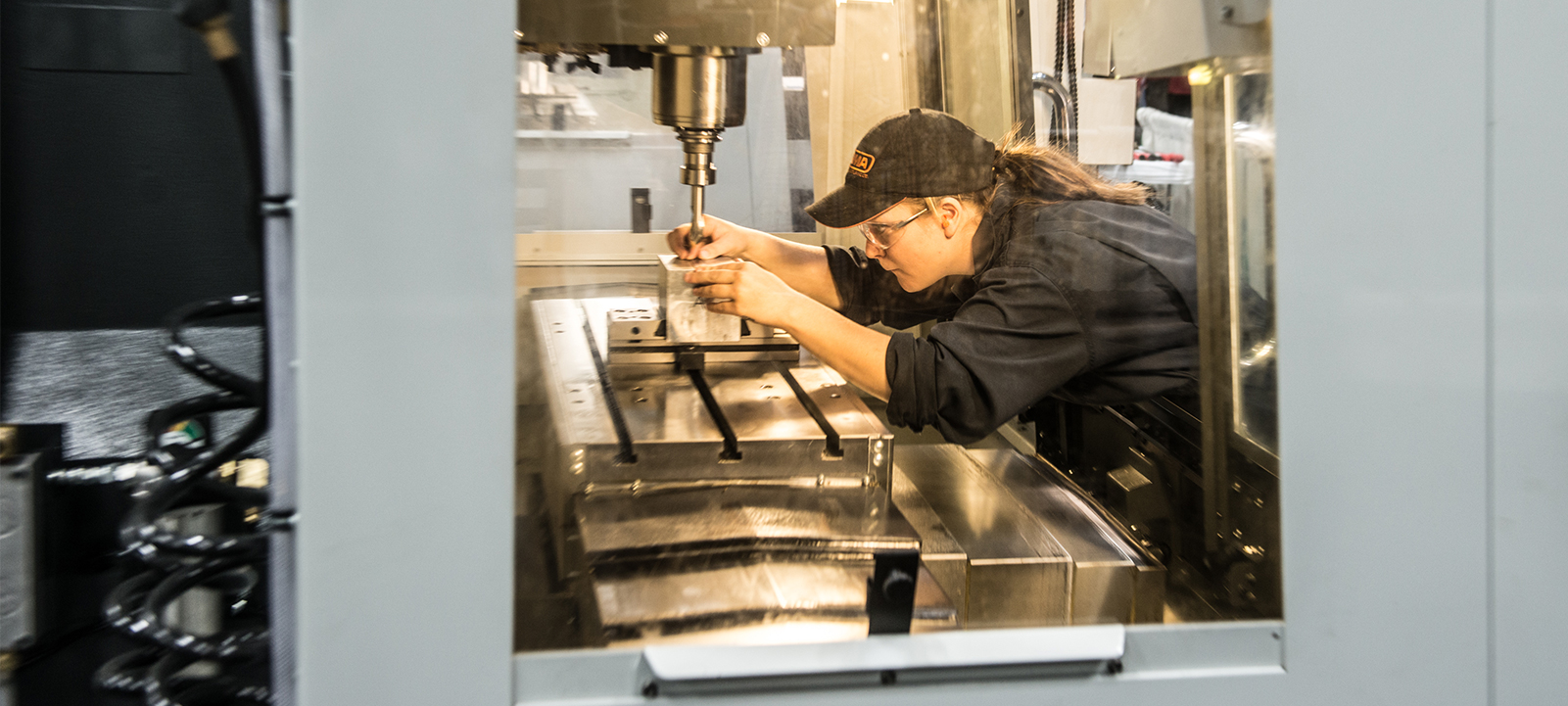 CNC Machining at a Glance
6,000
Employed in Alberta
1,560
Required apprenticeship hours
79
New positions projected each year
CNC Machining
CNC machinists work with computer numeric controlled (CNC) heavy machinery to produce parts and tools from metal, plastic or other materials. CNC machinists are responsible for the setup and operation of this heavy machinery, and are in control of the speed, path, and material feed when making a finished product.
Potential Careers
CNC Operator
CNC Programmer
Tool Designer
Manufacturing Engineer
Quality Engineer
My favourite part of competing is getting exposure to trades at a young age, and putting my name out there in the machining trade.
Warren Ference, Team Alberta 2019