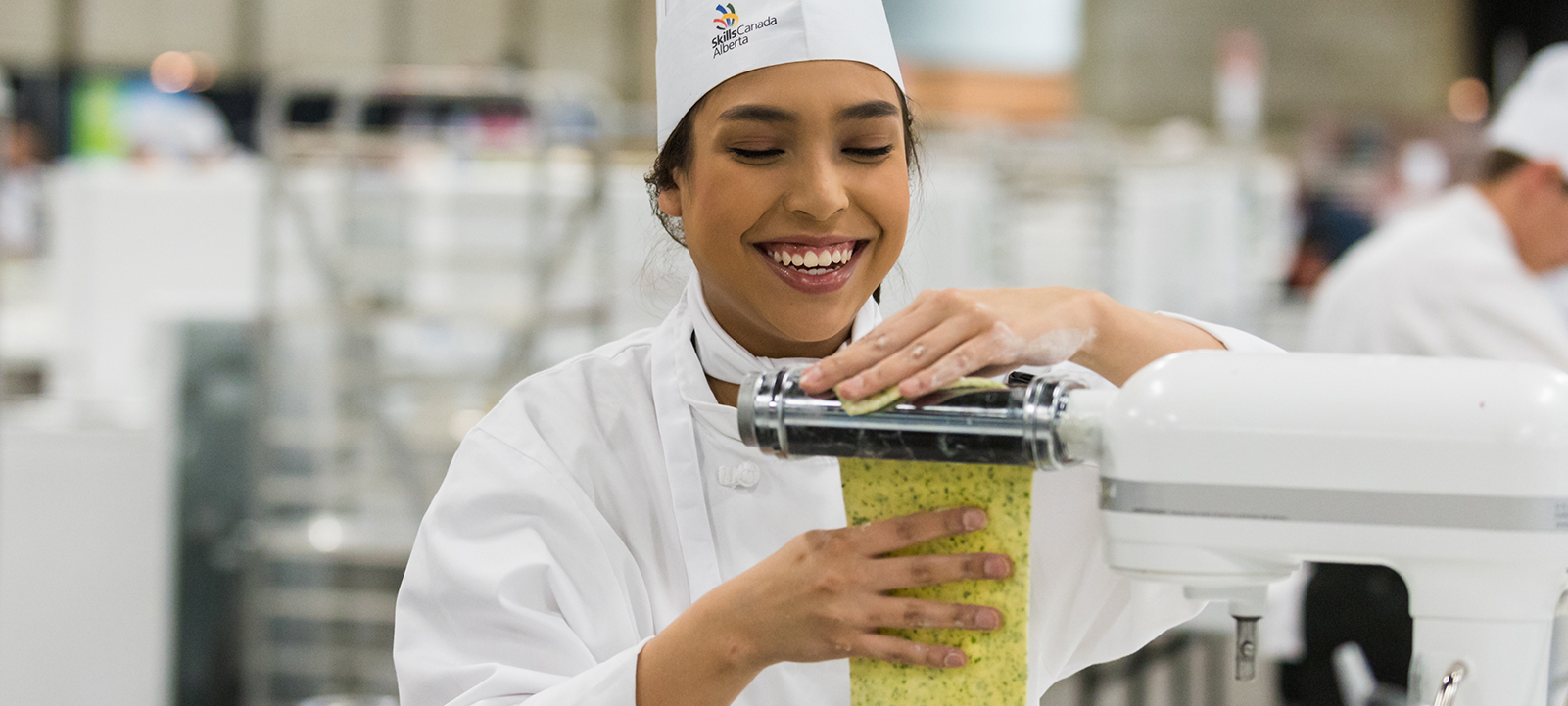 Culinary Arts at a Glance
1,560
Required apprenticeship hours
18,700
Employed in Alberta
497
New positions projected each year
Culinary Arts
Culinary Arts professionals are often referred to as cooks or chefs. Cooks are passionate about developing new flavours and are responsible for the safe and sanitary preparation of food for eating establishments.
As a Cook you will be involved in menu creation, food storage and supplier management, kitchen staff supervision, washing, food preparation, and nutrition. Depending on the establishment, you may prepare food for buffets, hotels, restaurants, events, or in a private setting as a personal chef.
During your studies you will learn knife skills, food prep, the cleaning and cutting of meats, fish and poultry, plating, how to estimate food costs and portion control, and sanitization regulations. You will expand your cooking repertoire to include a variety of soups, salads, meats, fish, gravies, sauces, casseroles, vegetables, desserts and pastries.
Upon completion of a post-secondary program, you will be awarded journeyperson status by Alberta's Apprenticeship and Industry Training. Cooks are Red Seal Endorsed trades, allowing you to work anywhere across Canada.
Potential Careers
Chef
Cook
Caterer
Restaurant Owner
Dieticians & Nutritionists
I got a new job through it, I learned how to discipline and focus myself way more in the kitchen, and I got more competition experience.
Korae Nottveit, Team Alberta, Culinary Arts