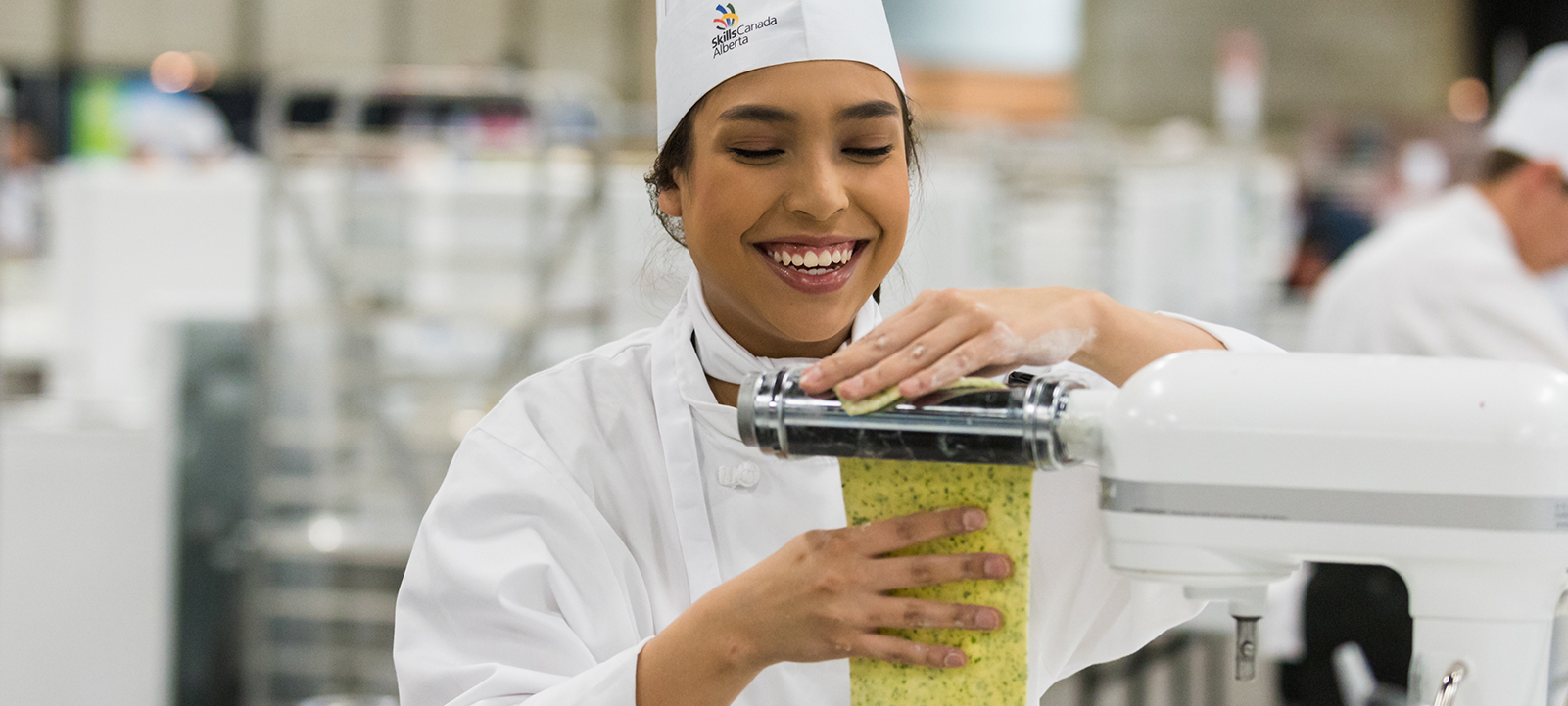 Culinary Arts at a Glance
1,560
Required apprenticeship
6,900
Employed in Alberta
117
New positions projected each year
Culinary Arts
Culinary arts professionals are often referred to as cooks or chefs. Cooks are responsible for the safe, sanitary preparation of food for eating establishments.
Potential Careers
Chef
Cook
Caterer
Restaurant Owner
Dieticians & Nutritionists
I got a new job through it, I learned how to discipline and focus myself way more in the kitchen, and I got more competition experience.
Korae Nottveit, Team Alberta, Culinary Arts