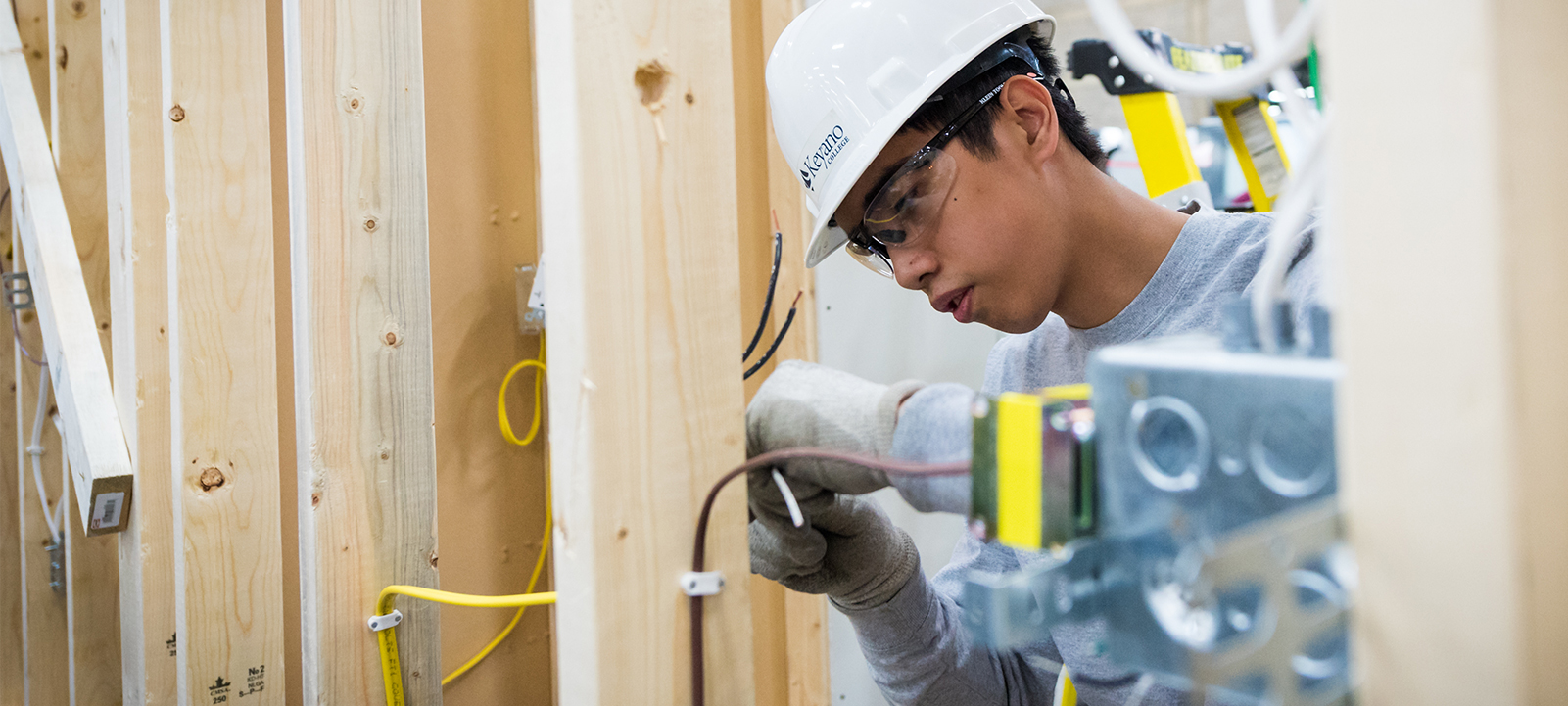 Electrical Installations at a Glance
12,000
Employed in Alberta
5,850
Required apprenticeship hours
Electrical Installations
Professionals in the Electrical Installations trade are referred to as electricians and are responsible for installing, maintaining, and repairing electrical systems.
As an Electrician you can expect to work in outdoor environments or comfortably indoors, the demands of the position are always changing. On the job you will examine drawings, building specifications and code to determine the best solution for installations or maintenance. You may specialize in a specific industry such as residential, commercial, institutional, or industrial. Or, you may find your interests lie in renewable energy such as solar or wind, or a specific field such as fire alarm systems.
Post-secondary studies will prepare you for interpreting electrical, mechanical and architectural drawings, determining wiring layouts, assembling and installing conduits and other electrical conductor enclosures and fittings, as well as safe practises for pulling wire through conduits and holes in walls and floors.
Upon completion of a post-secondary program, you will be awarded journeyperson status by Alberta's Apprenticeship and Industry Training. Electricians are Red Seal Endorsed trades, allowing you to work anywhere across Canada.
Potential Careers
Electrical Engineer
Residential Electrician
Commercial Electrician
It means a lot to me that some people view trades as a valuable skill worth competing in. The skills competitions provide a sense of pride and importance.
Tenzin Blair, Electrical Installations Competitor