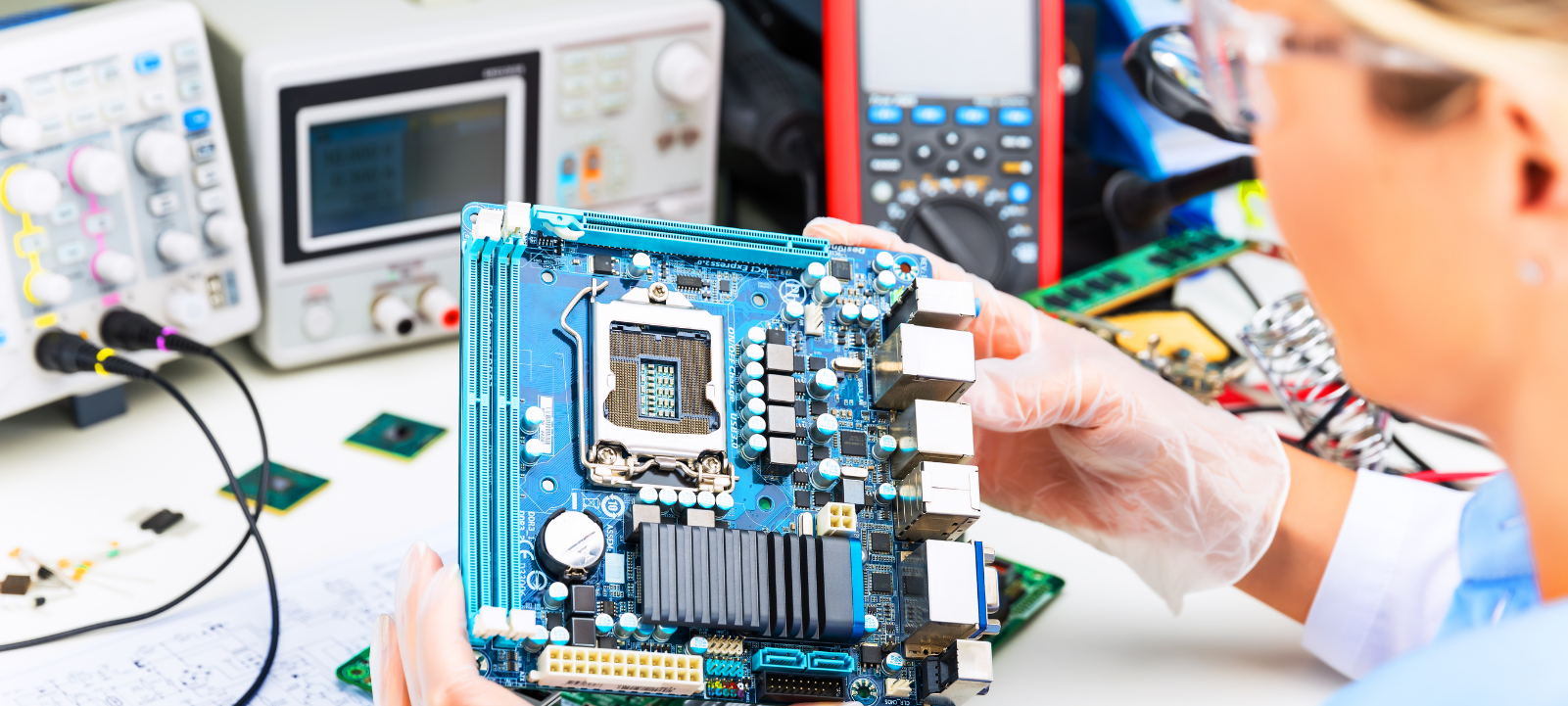 80%
work in manufacturing
4,300
Employed in Alberta
Electronics
Electrical Engineering Technologists are responsible for assisting in the research, design, development of prototyping of electronic-based circuits and systems, powering everything from the lights to computers.
As an Electrical Engineering Technologist you will have the opportunity to operate power systems, provide system maintenance and commissioning, work on electrical machines, power electronics, and programmable logic controllers (PLCs).
Through studying electronic circuits, systems and subsystems your education will prepare you with the skills to problem solve, research, design, prototype, implement, install and test electronics-based systems. You will learn about digital and analog applications, electronic controls, computer-based circuit design and simulation, microprocessor systems, RF communications and computer-enhanced test and measurement systems.
As a graduate you may find yourself working in areas such as GPS-based systems, measurement, control security and surveillance, and wireless communication systems.
Potential Careers
Electronics engineer
Electronic lab technician
Electronics assembler & fabricator