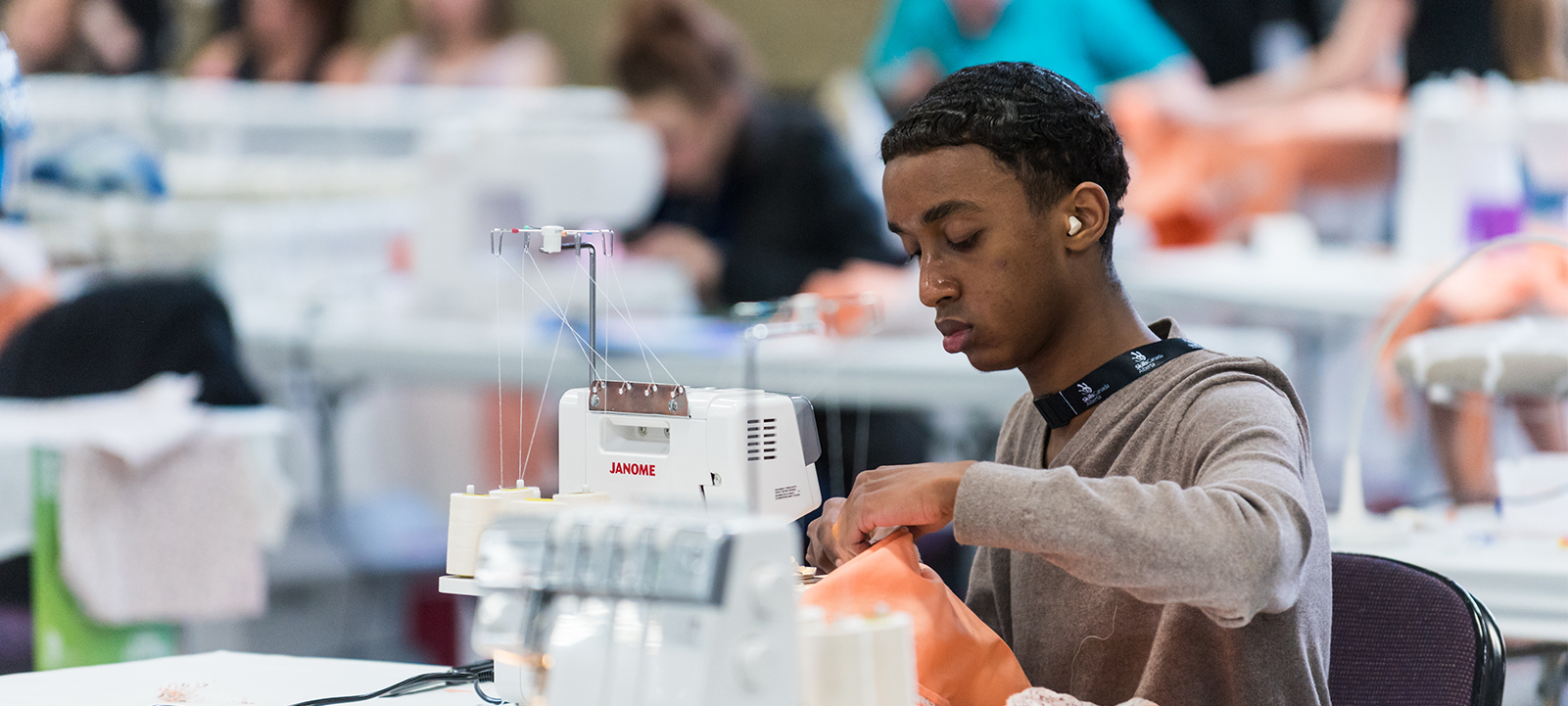 Fashion Technology at a Glance
One Year
Minimum post-secondary
75%
Employed in retail, professional services
Fashion Technology
The fashion technology industry focuses on the design and production of clothing and apparel.
If colour, pattern, texture and following the latest styling trends make your heart skip a beat, a career in Fashion Technology could be the path for you. Through your studies as a Fashion Technologist, you will learn the fundamentals of good design including colour theory, design history and textile properties. These fundamentals will lay the groundwork for pattern creation and drafting, technical illustrations, draping, and industrial sewing machine operation. You will also learn how to present your collection through storyboarding, fashion shows, photoshoots and buyer's presentations as well as the business of fashion such as marketing, merchandising and costing.
Potential Careers
Fashion Designer
Technical Designer
Product Developer
Pattern Drafter
Sewer
Alterationist
Fitter
Production Manager
Making clothing is pretty fun already but the challenge makes it more satisfying.
Fashion Technology Competitor