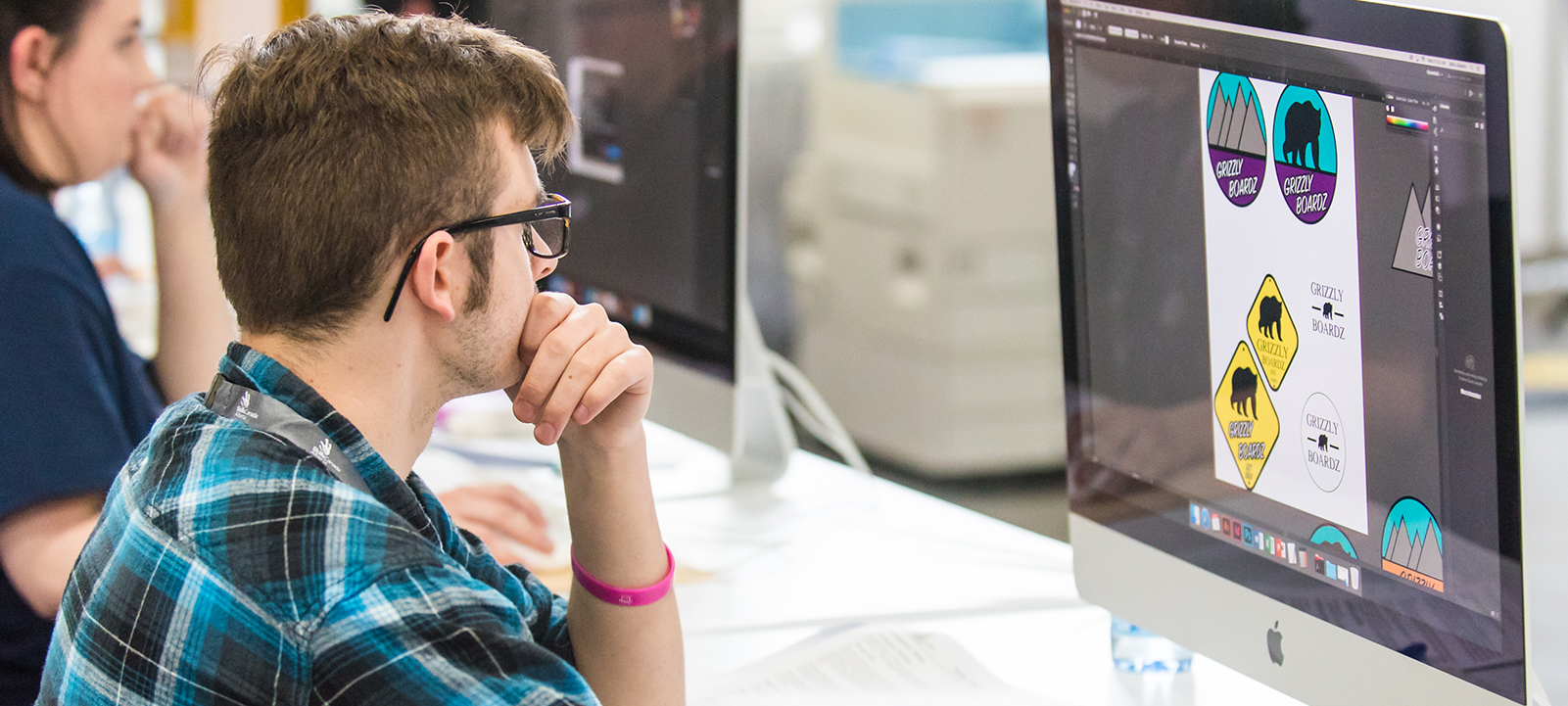 Graphic Designers at a Glance
4
Years Minimum post-secondary
4,400
Employed in Alberta
116
New positions projected each year
Graphic Design
Graphic designers are responsible for enhancing the visual appeal of a variety of documents, advertisements, publications, and other types of print and digital documents. Graphic designers work with specialized software, using images, typography, print styles, and visual effects to communicate a particular message to their audience.
Depending on the route you take, a career in Graphic Design can take you on many paths—from layout and publication design, illustration, or photography to more digital routes such as web and app design or video production.
During your studies, you will learn the foundations of good design such as colour theory, composition, typography and design history, applying these fundamental principles to your everyday work. Through an understanding of the design process, you will research, brainstorm, collaborate and develop solutions that solve the client's brief and connect with the audience. Graphic Designers touch nearly every aspect of our lives, from posters to the app on your phone, it is your job to inform, educate and engage with your audience to create a compelling world we interact with every day.
Potential Careers
Graphic Designer
Commercial Art Designer
Web Designer
Illustrator
Art Department Supervisor
Package Designer
Commercial Artist
Newspaper/Magazine Layout Artist
College/University Instructor
Skills is honestly such a wonderful, encouraging and inspiring experience. I wish anyone and everyone could experience competing in something they are passionate about.
Marisha Bhuiyen, Graphic Design Competitor