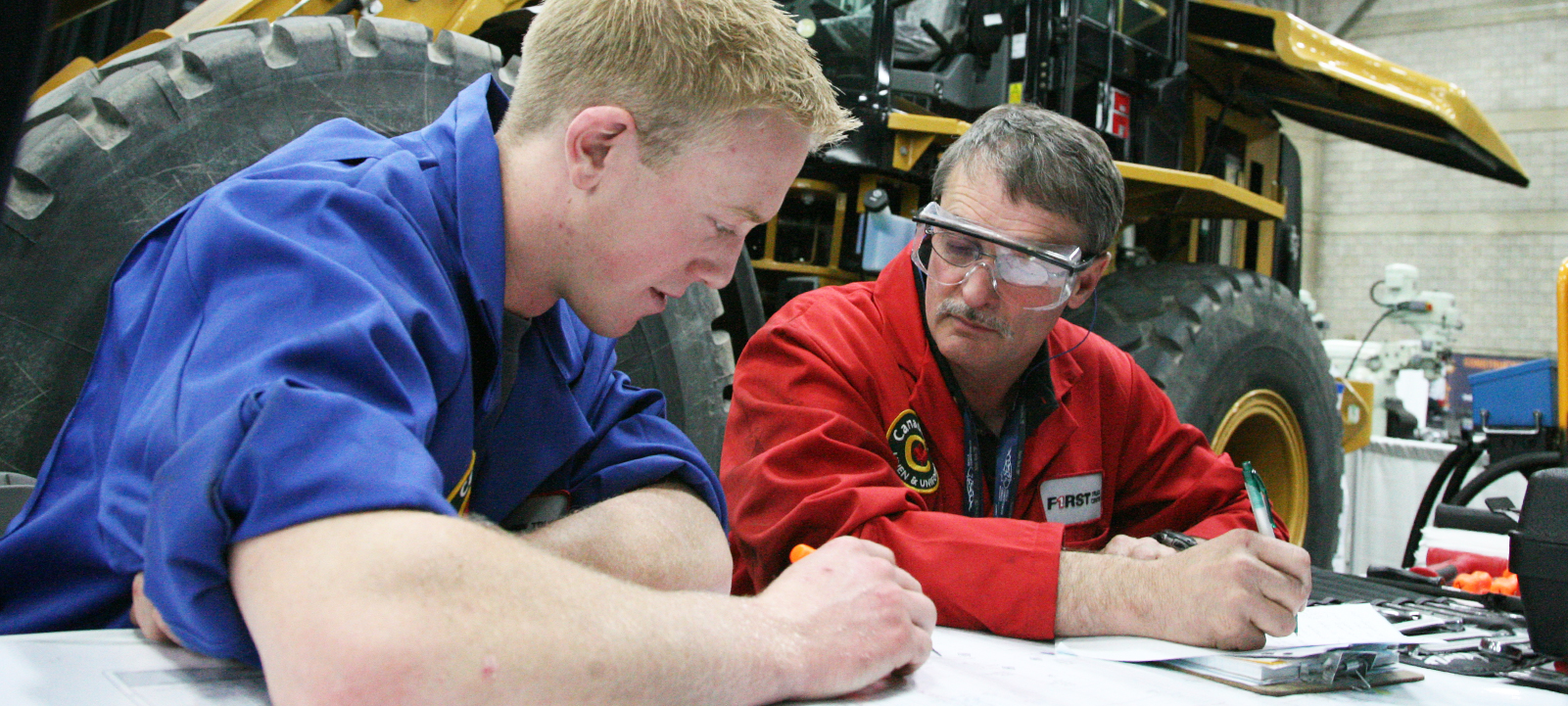 Heavy Equipment Technology at a Glance
1,500
Required apprenticeship hours
17,200
Employed in Alberta
255
New positions projected each year
Heavy Vehicle Technology
Heavy equipment service technicians maintain, repair, and overhaul heavy vehicles and equipment. The types of vehicles and equipment that heavy equipment technicians work on include tractors, ground engaging equipment, large trucks, trailers, and many other types.
Potential Careers
Heavy Equipment Technician
I didn't know I could work under that kind of pressure!
Nathaniel DeWilde, Team Alberta, Heavy Equipment Services