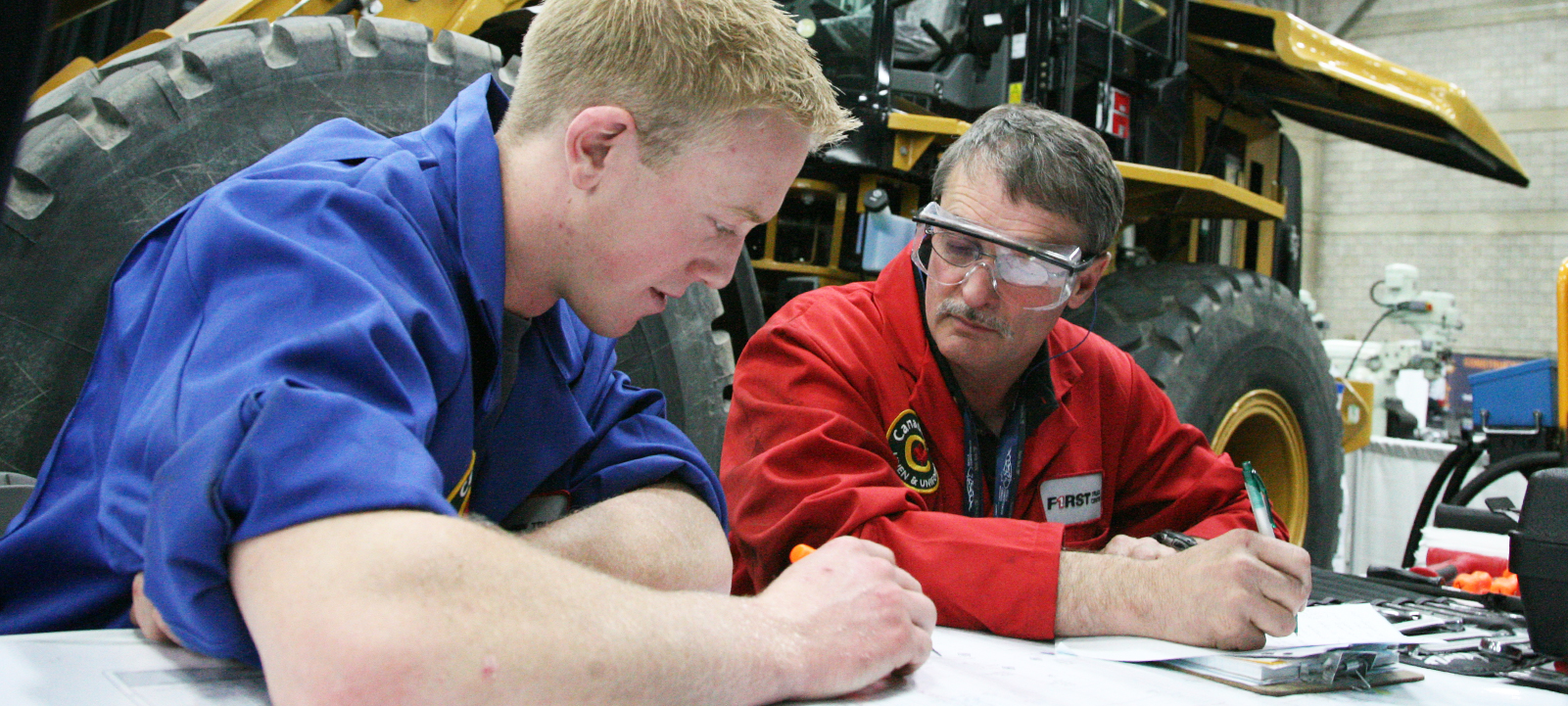 Heavy Equipment Technology at a Glance
1,500
Required apprenticeship hours
19,300
Employed in Alberta
308
New positions projected each year
Heavy Vehicle Technology
Heavy equipment service technicians maintain, repair, and overhaul heavy vehicles and equipment. The types of vehicles and equipment that heavy equipment technicians work on include tractors, ground engaging equipment, large trucks, trailers, and much more.
The heavy equipment industry is very diverse, and apprentices typically specialize in a particular field of study. These fields include transport-trailer mechanics, truck and transport mechanics, heavy-duty equipment mechanics (off-road) or overall heavy equipment.
Heavy Equipment Technicians are employed by specialized repair shops and organizations that own or lease heavy equipment used in the construction, mining, forestry, material handling, landscaping, land clearing, agriculture and the transportation industries.
Upon completion of a post-secondary program, you will be awarded journeyperson status by Alberta's Apprenticeship and Industry Training. Heavy Equipment Technicians and their specialties is a Red Seal Endorsed trade, allowing you to work anywhere across Canada.
Potential Careers
Heavy Equipment Technician
I didn't know I could work under that kind of pressure!
Nathaniel DeWilde, Team Alberta, Heavy Equipment Services