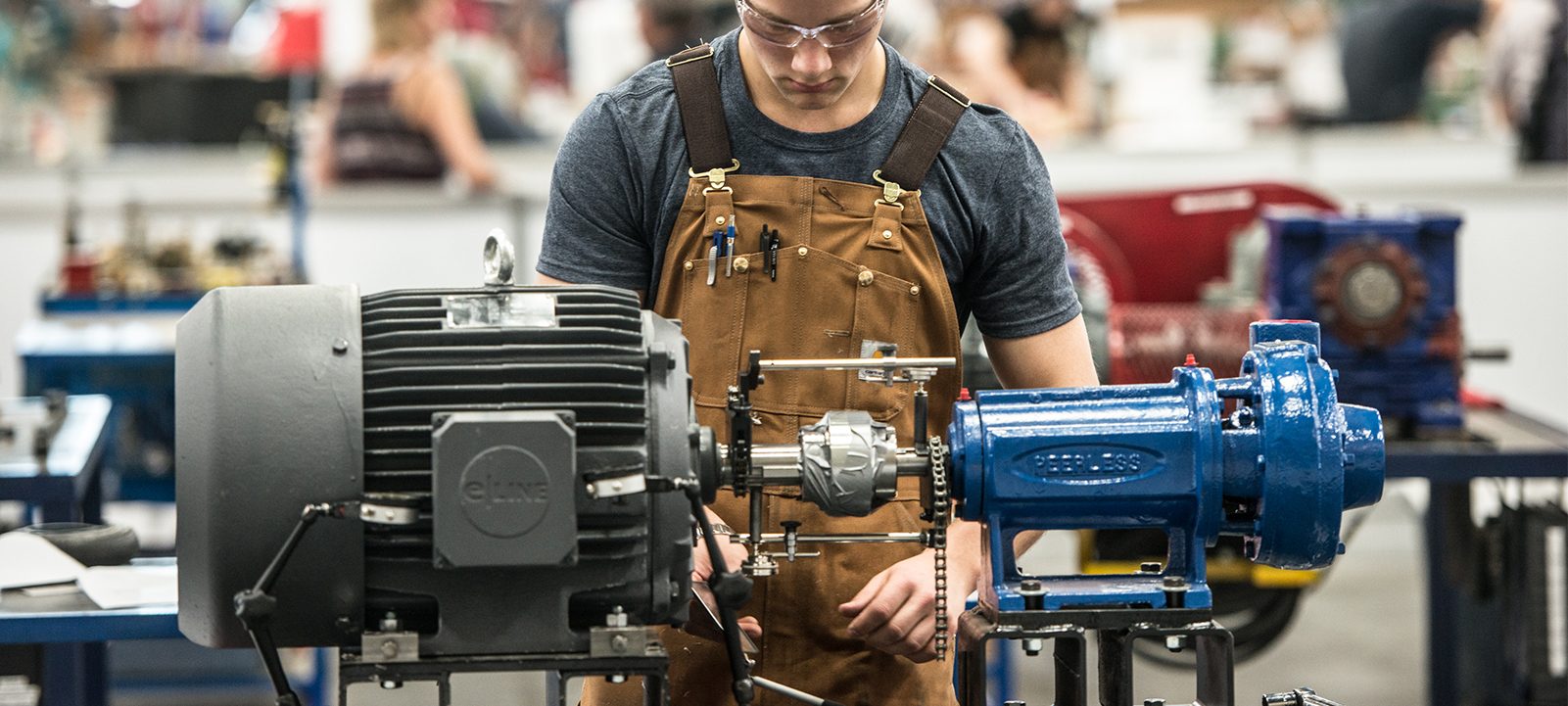 Industrial Mechanics or Millwrights At A Glance
1560
required apprenticeship hours
14,900
employed in Alberta
117
new positions projected each year
Industrial Mechanics Millwrights
Industrial Mechanics, or Millwrights, install, maintain, and repair the various types of industrial machinery and mechanical equipment used in sites such as factories, production plants, and recreational facilities.
During your studies you will learn how to read diagrams and schematic drawings, how to operate rigging equipment and dollies to hoist heavy machinery and parts, and how to align, test and repair equipment or defective parts. You will become skilled at fitting bearings, aligning gears and shafts, attaching motors and connecting couplings and belts to precise tolerances.
Upon completion of a post-secondary program, you will be awarded journeyperson status by Alberta's Apprenticeship and Industry Training. This is a Red Seal Endorsed trade, allowing you to work anywhere across Canada.
"My favourite part of the competition was showing the skills I have in my trade,
and meeting others with the same passion."
Nolan Ulliac, Millwright Competitor