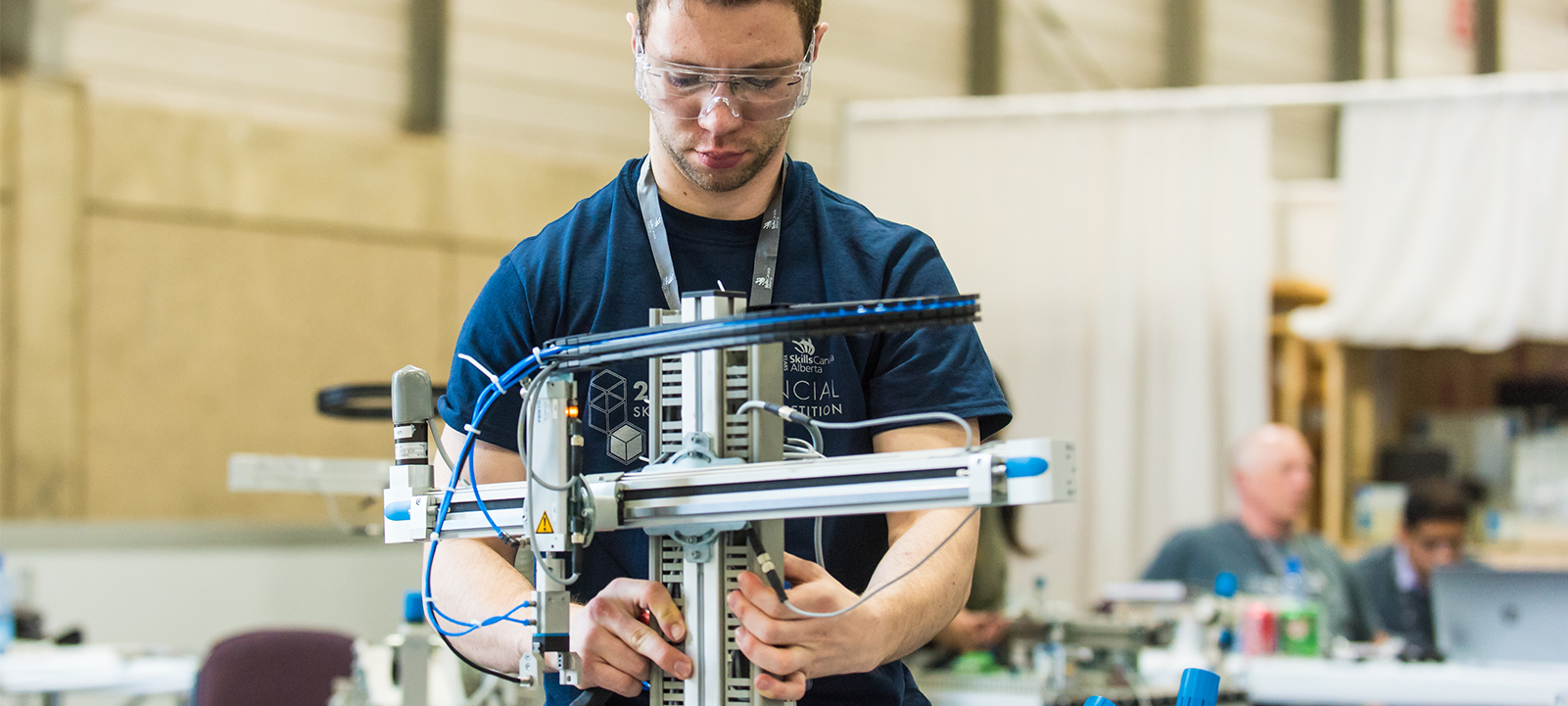 Mechatronics At A Glance
2 years
minimum post-secondary
Mechatronics
Mechatronics combines the technologies of mechanics, pneumatics, hydraulics, electronics, information processing, basic electricity, and motor and motion control. A Mechanical Engineering Technologist is responsible for the assembly, manufacturing, maintenance and commissioning of automation machinery, products and production systems.
During your studies you will acquire skills in the design of mechanical components, machine operations and production processes, cost estimations, selection and evaluation of machinery, productivity evaluation and quality control. You will be exposed to a variety of topics such as Computer-Aided Design (CAD), thermodynamics, fluid mechanics, vibration analysis and mechanical systems design.
Mechanical Engineering Technologists typically find work in industries such as oil and gas, agriculture and pulp and paper.
Potential Careers
Mechatronics Engineer
Automation Equipment Installation,
Mechanical Maintenance
"I have gained skills that I can take to future employers."
Spencer Pelzer, Mechatronics competitor