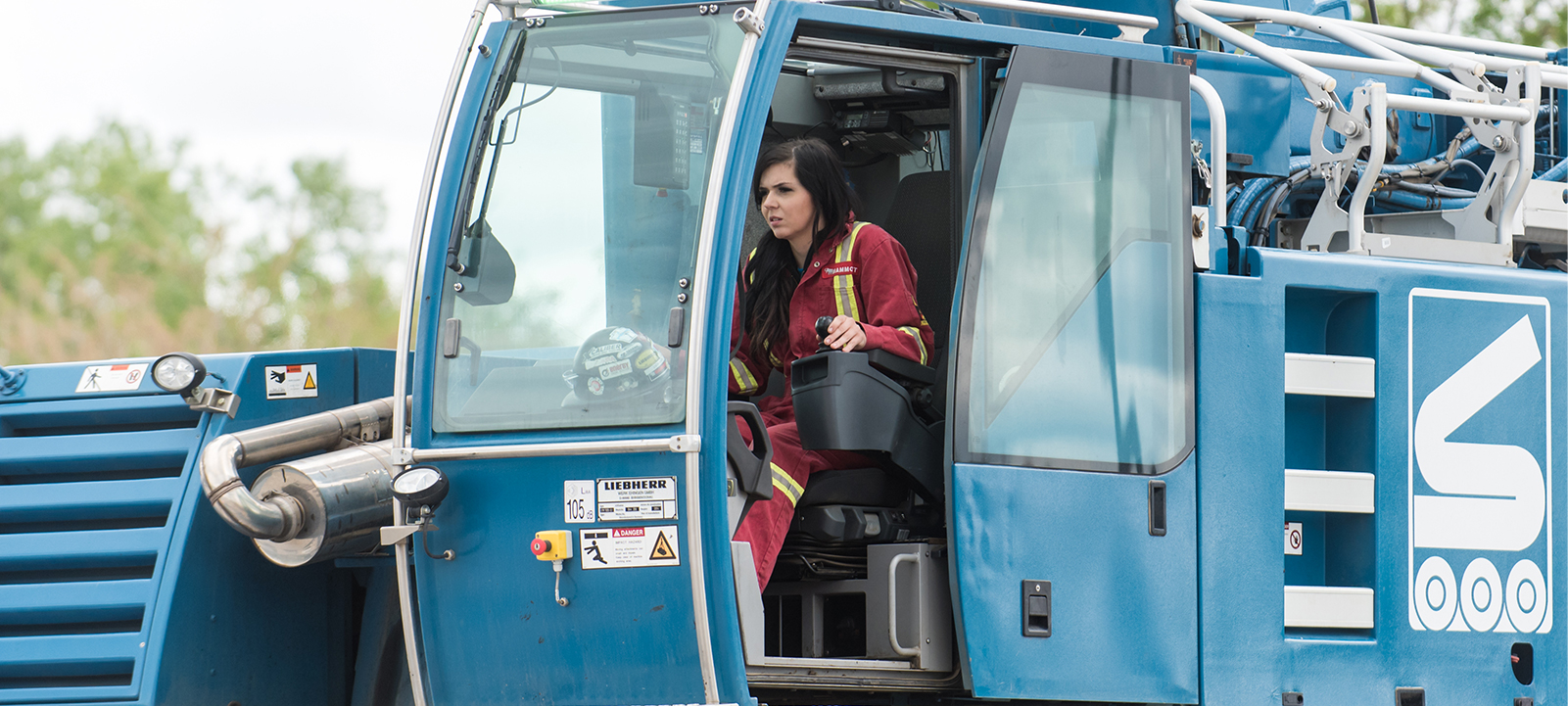 Mobile Crane At A Glance
1620
required apprenticeship hours
Mobile Crane
Mobile Crane Operators conduct routine maintenance and operate cranes that are mounted on either crawler or wheeled chassis.
As a Mobile Crane Operator, you will operate a number of pedals and levers to rotate the crane, raise and lower its boom and one or more load-lines. You may also drive the crane to the job site and rig and set up the machine for the lift. It is your responsibility to maintain the tools and equipment, recognizing malfunctions and hazardous conditions. You will also be required to work with other trades, employers and customers while on the job site.
Upon completion of a post-secondary program, you will be awarded journeyperson status by Alberta's Apprenticeship and Industry Training. This is a Red Seal Endorsed trade, allowing you to work anywhere across Canada.