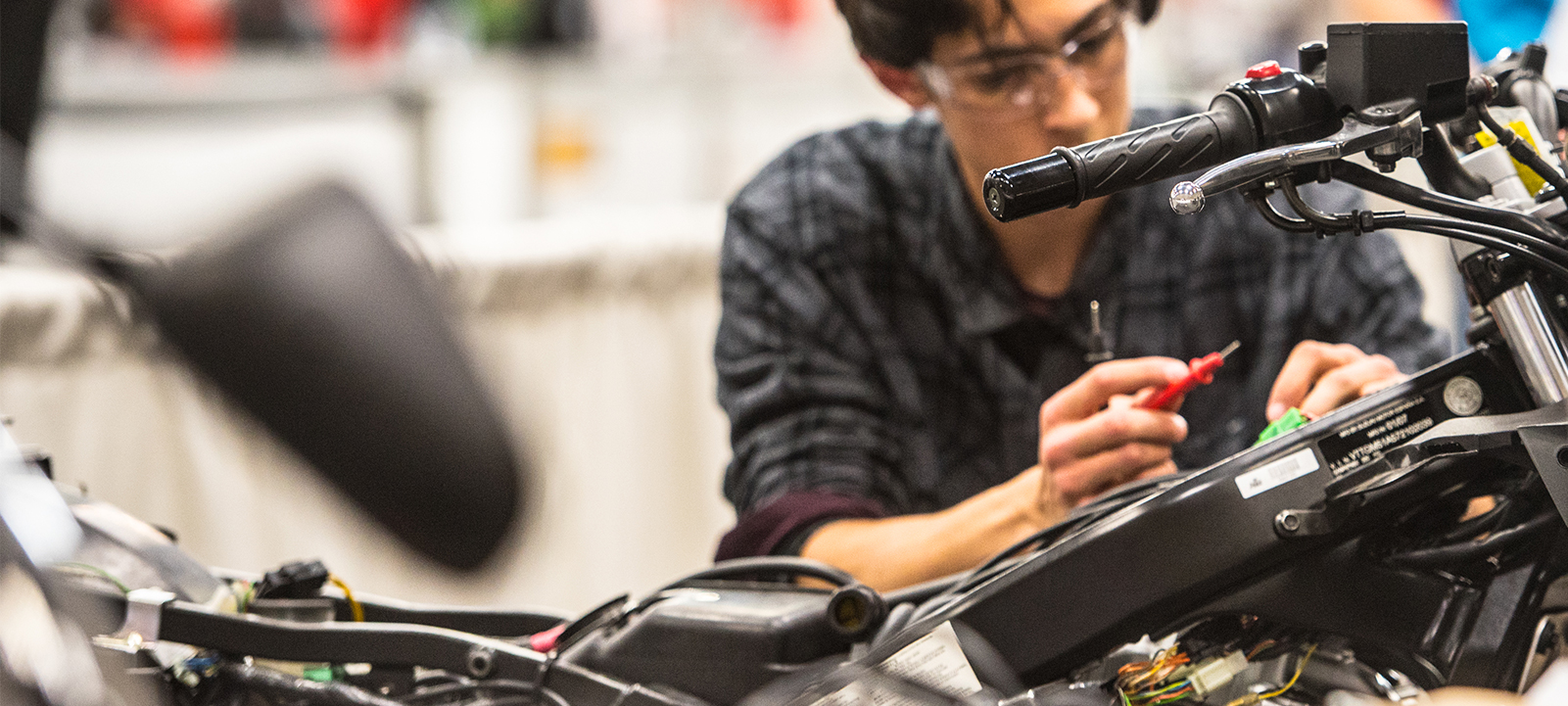 Outdoor Power & Recreation Equipment At A Glance
1000
Required apprenticeship hours
Outdoor Power & Recreation Equipment
Outdoor Power & Recreational Equipment Mechanics is a specialized style of mechanics focused on the diagnosis, maintenance, and repairing of a large variety of vehicles and small powered equipment.
As an Outdoor Power & Recreation Equipment Mechanic you will install, repair and maintain interior and exterior components on a variety of vehicles such as snowmobiles, lawnmowers, motorcycles, recreation vehicles, golf carts, personal watercraft and many others. This industry offers a wide array of work and problem solving, ensuring every day brings something new to the table. A day in the life of a Mechanic may include writing estimates and repair orders, troubleshooting issues, performing repairs and maintenance, ordering replacement parts, and using computerized and electronic devices for testing and diagnosing faults.
Upon completion of a post-secondary program in Outdoor Power Equipment Technology, you will be awarded journeyperson status by Alberta's Apprenticeship and Industry Training. Mechanics are Red Seal Endorsed trades, allowing you to work anywhere across Canada.
Potential Careers
Equipment Distributors
Retailers
Rental companies
Construction Companies
"I really enjoyed the event and the friendly judges."
Outdoor Power & Recreation Equipment Competitor