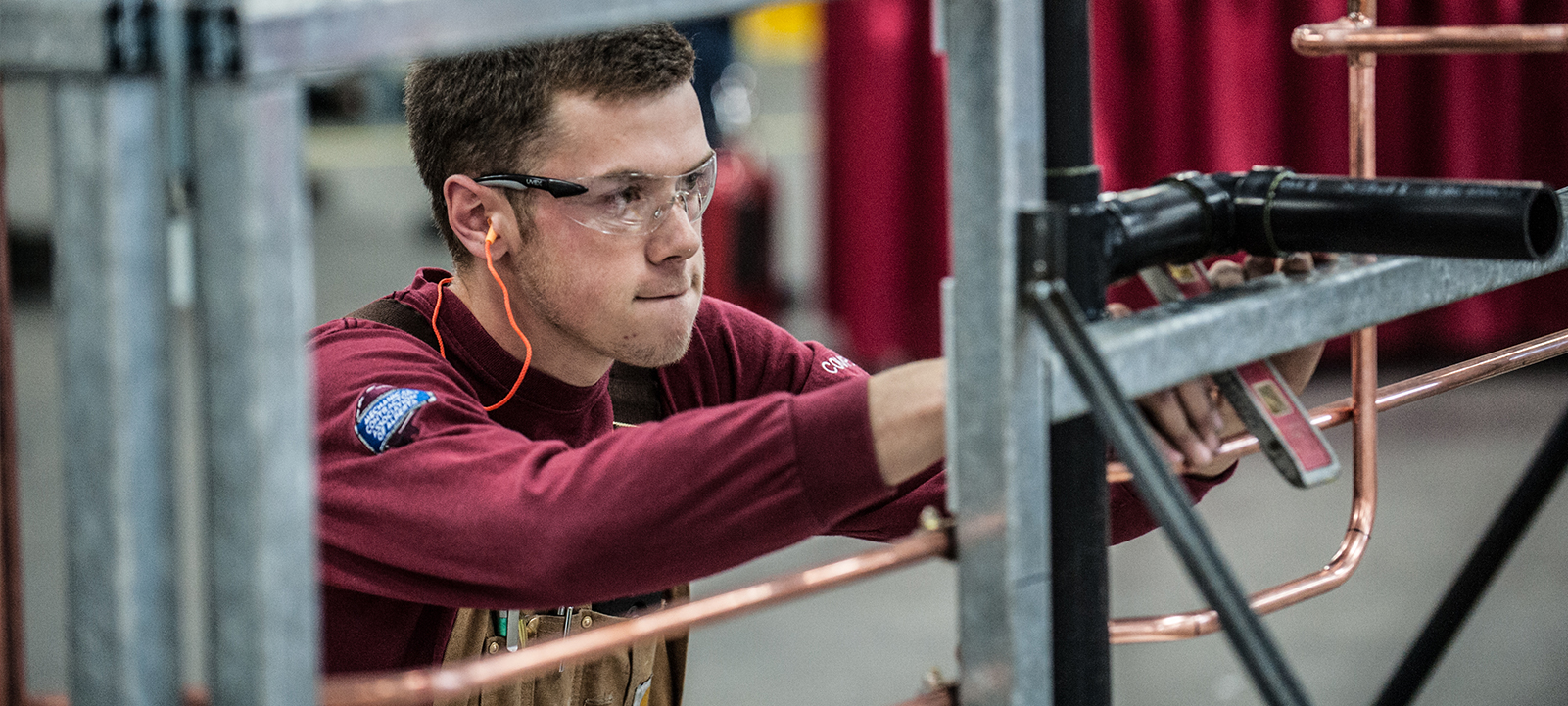 Plumbing At A Glance
1500
required apprenticeship hours
Plumbing
Plumbing involves the planning, installation, and service of plumbing systems, fixtures, piping equipment and controls. These piping systems may be used to transport water, waste, gases or hot liquids.
As a Plumber may do residential work in people's homes or you may work in commercial or institutional settings. In smaller communities you may be involved in a wider variety of jobs such as the installation of underground storm and water piping systems.
Your duties will involve studying building plans to determine the plumbing layout and materials required for the job, cutting holes in walls and floors to create pathways for fixtures, and selecting the type and size of pipes needed. You will then cut, thread, bend, clamp and join the pipes and valves. After construction is complete you will return to install fixtures such as sinks, tubs and toilets.
Upon completion of a post-secondary program, you will be awarded journeyperson status by Alberta's Apprenticeship and Industry Training. Plumbing is a Red Seal Endorsed trade, allowing you to work anywhere across Canada.
"I knew it would be a once in a lifetime opportunity, so I decided to sign up."
Taylor Oliver McCallum, Team Canada, Plumbing