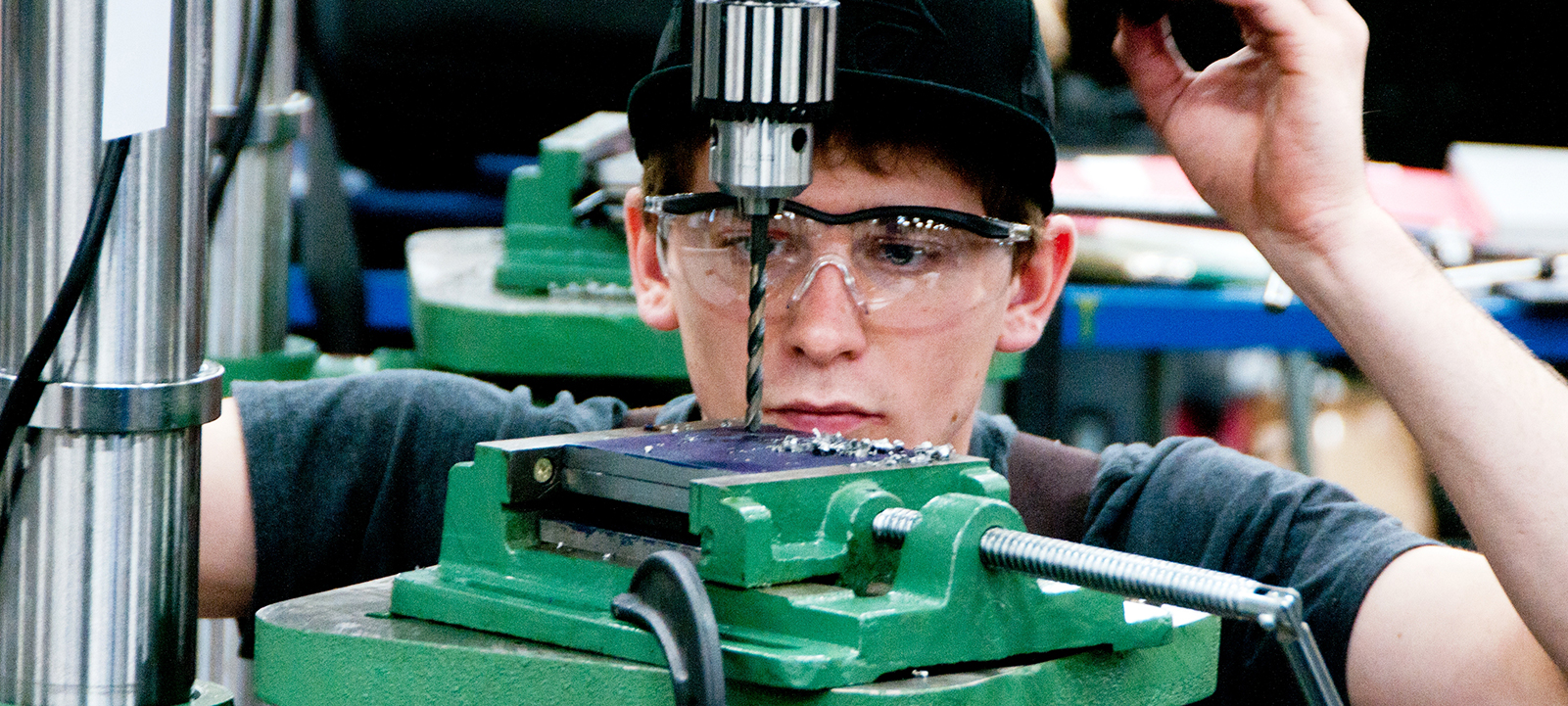 Precision Machining At A Glance
4,300
Employed in Alberta
1,560
Apprenticeship hours
Precision Machining
Precision Machinists use many machine tools, such as lathes, milling machines, grinders, and drill presses, to produce and repair products made from metal, plastic, rubber, fibreglass and alloys.
Consider yourself a pro at technical accuracy? Machinists follow very precise specifications, using skills in trigonometry and math, to operate CNC machining and instruments such as micrometres and callipers to determine measurements. In the planning stages of a project, you will study charts, drawings or samples to determine the best machining operation, calculate dimensions, and prepare sketches. Then you will measure your materials, set up and operate tools to perform precision machining operations.
Upon completion of a post-secondary program, you will be awarded journeyperson status by Alberta's Apprenticeship and Industry Training. Machinists are Red Seal Endorsed trades, allowing you to work anywhere across Canada.
Potential Careers
Machinist
Machine Maintenance
Parts Maintenance
"I had an amazing time at the provincial and national completions and I want to get younger people involved in skilled trades."
Tim Wong, Team Alberta, Precision Machining