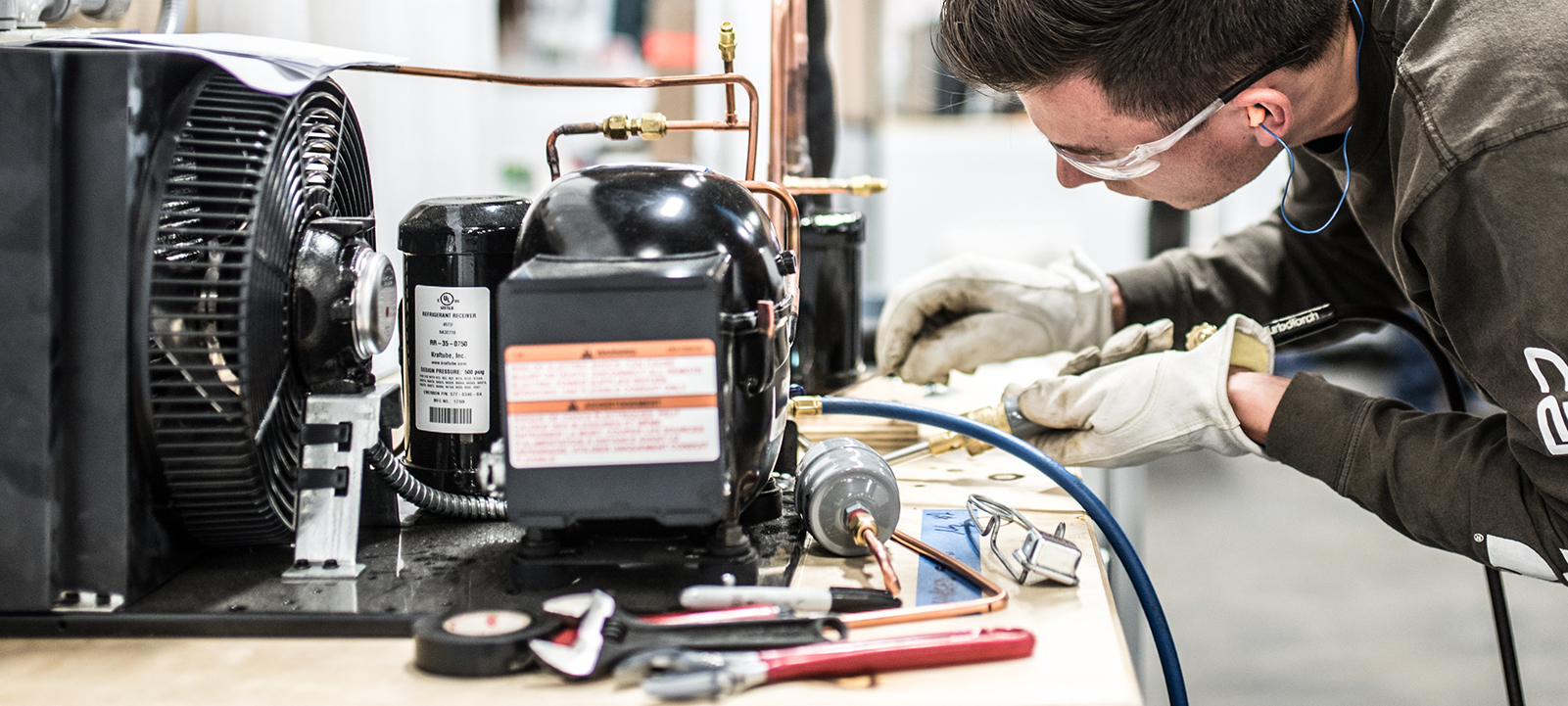 Refrigeration & Air Conditioning At A Glance
1500
required apprenticeship hours
5,400
employed in Alberta
Refrigeration & Air Conditioning
Professionals in the Refrigeration and Air Conditioning industry maintain the heating and air conditioning systems that control the temperature, humidity, and overall air quality in residential, commercial, and industrial buildings.
Your work will vary from the installation, maintenance, repair and overhaul of industrial, commercial and residential refrigeration and air conditioning systems and their component parts.
During installation you will work from drawings or verbal instructions to mount or place system components, calibrate related controls, test lines and detect leaks and record your readings. You will also perform regular maintenance involving diagnosis, checking all system parts, lubrication and monitoring the refrigerant charge. You may also work with gas-fired heating equipment troubleshooting issues, performing repairs, and calibrating controls.
Upon completion of a post-secondary program, you will be awarded journeyperson status by Alberta's Apprenticeship and Industry Training. Refrigeration and Air Conditioning is a Red Seal Endorsed trade, allowing you to work anywhere across Canada.
Potential Careers
Refrigeration Mechanic,
Air Conditioning Mechanic
"Being able to display my skills at a world level competition was amazing."
Ryan Matsuba, Team Canada, Refrigeration & Air Conditioning