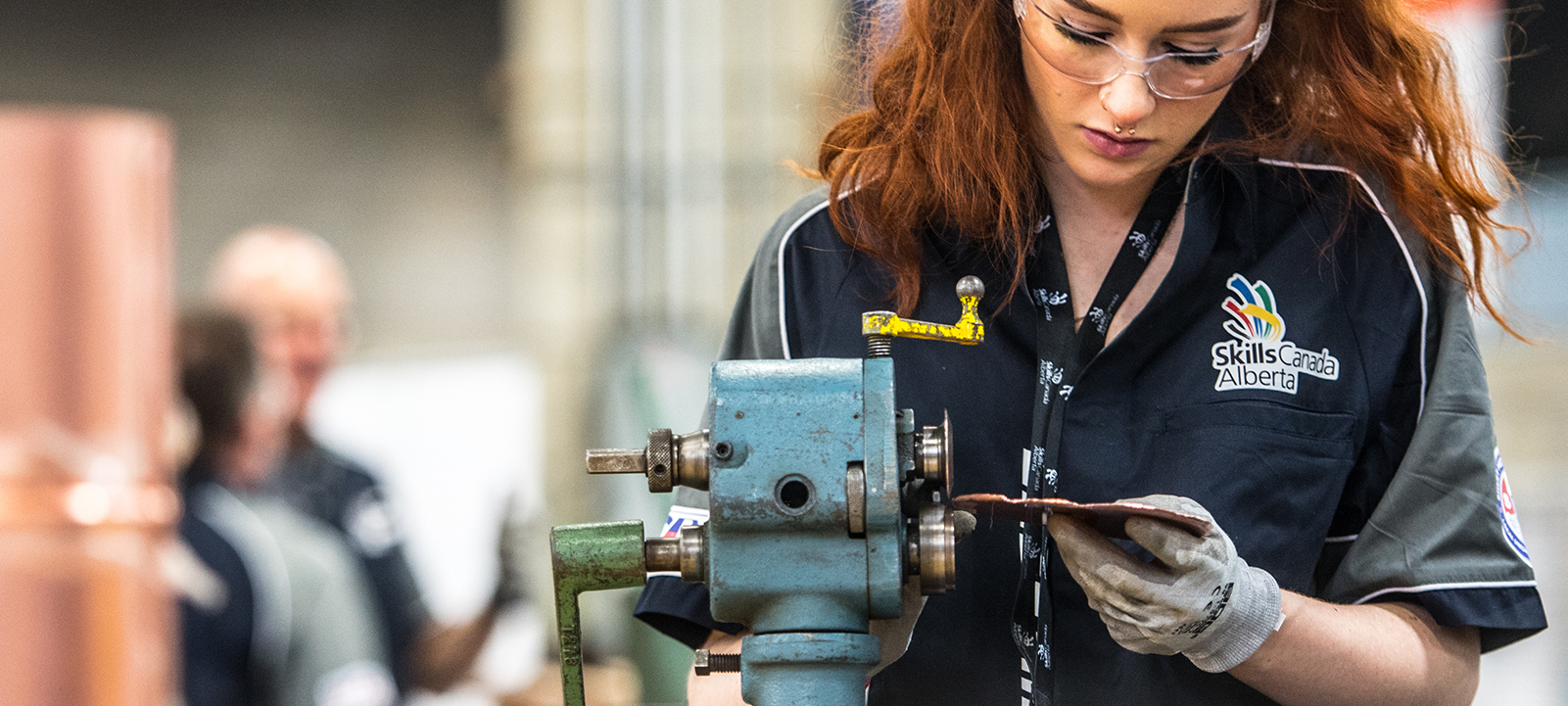 Sheet Metal Work At A Glance
1425
Required apprenticeship hours
Sheet Metal Work
Professionals in the Sheet Metal industry design, fabricate, assemble, install, and repair various construction-related items using sheet metal or plastic materials.
Sheet Metal Professionals are responsible for manufacturing a wide array of products such as air systems, neon and metal sign equipment, metal cabinets, shelving, lockers, counters and fixtures of hospitals or food services, electrical panels, window frames, roof drainage systems and much more. They use a variety of metals including black and galvanized steel, copper, brass, nickel, stainless steel and aluminum.
During your career, you will layout, measure and mark dimensions according to drawings. Then you will cut your design using laser cutting, computerized equipment, shears and snips before bending and shaping the metal into forms. Lastly, you will use various fastening techniques such as bolts, screws, adhesives and welding to assemble your work.
Upon completion of a post-secondary program, you will be awarded journeyperson status by Alberta's Apprenticeship and Industry Training. This is a Red Seal Endorsed trade, allowing you to work anywhere across Canada.
Potential Careers
HVAC Installations
Refrigeration,
Steel Fabrication,
Roof Flashings
Custom Sheet Metal Fabrication
"I would encourage any students who have the opportunity to come and compete at Skills."
Sheet Metal Competitor