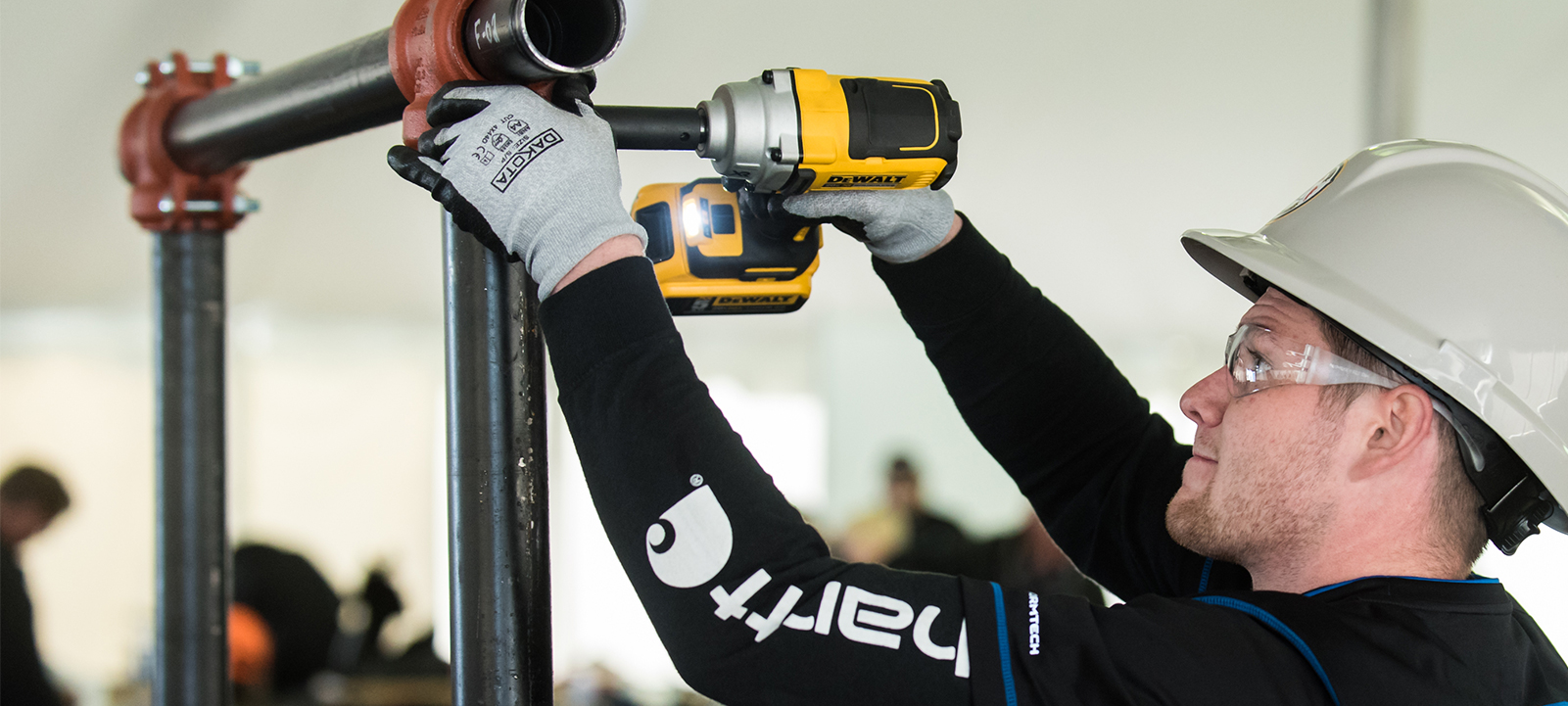 Sprinkler Systems At A Glance
1600
Required Apprenticeship Hours
5,400
employed in Alberta
Sprinkler Systems Installer
Sprinkler System Installers fabricate, install, test, maintain and repair water, foam, carbon dioxide and dry chemical sprinkler systems in buildings for fire protection purposes.
As an Installer, you will interpret engineering drawings to determine the layout, select the proper piping required, install clamps and brackets to support the piping system, and join pipes to tanks, mains, pumps or main control equipment. You will inspect and test systems for leaks and perform regular maintenance and repairs. Your position may also require you to prepare estimates for clients.
Post Secondary studies as a Sprinkler System Installer are apprenticeship-style, giving you the opportunity to both classroom and on-the-job training.
Upon completion of a post-secondary program, you will be awarded journeyperson status by Alberta's Apprenticeship and Industry Training. This is a Red Seal Endorsed trade, allowing you to work anywhere across Canada.
Potential Careers
Sprinkler Systems Installation & Repair