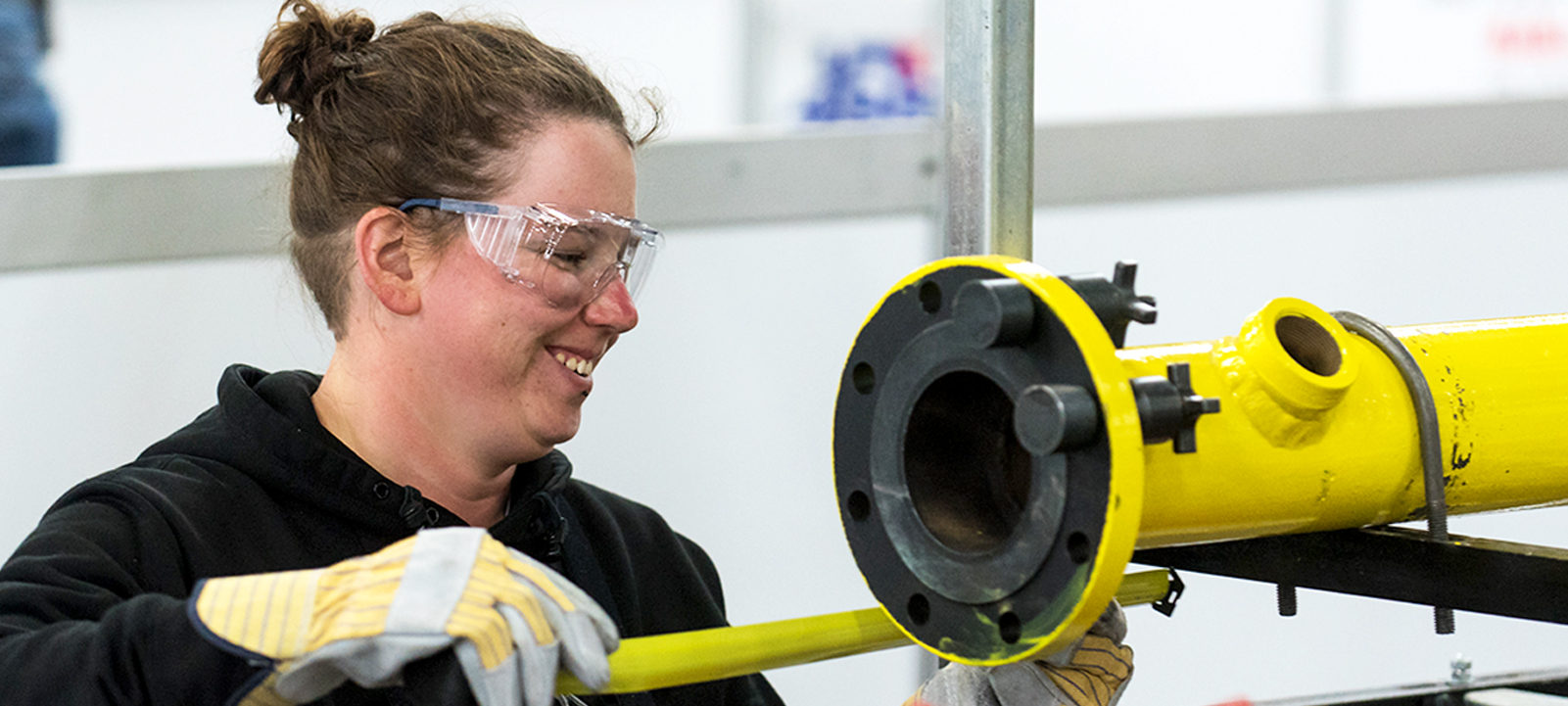 Steamfitter/ Pipefitter At A Glance
1560
Required pprenticeship hours
5,400
Employed in Alberta
Steamfitter/Pipefitter
Steamfitters and Pipefitters lay out, assemble, fabricate, maintain, troubleshoot and repair piping systems carrying water, steam, chemicals and fuel in heating, cooling, lubricating and other process piping systems.
As a professional in the field you will study blueprints and specifications, making detailed plans for equipment fabrication and installation. These plans will help to determine the type of pipe and tools required, as well as the sequence of tasks needed to complete the job. You will then measure, cut, thread, groove, bend, assemble and install all types of metal, plastic and fibreglass pipes, valves and fittings and secure into position. Your job will also require you to use testing equipment to check for leaks or inefficiencies, replace worn equipment or perform general maintenance.
Upon completion of a post-secondary program, you will be awarded journeyperson status by Alberta's Apprenticeship and Industry Training. This is a Red Seal Endorsed trade, allowing you to work anywhere across Canada.
"I had an incredible time. Learned a lot about myself under pressure."
Steamfitter/Pipefitter Competitor