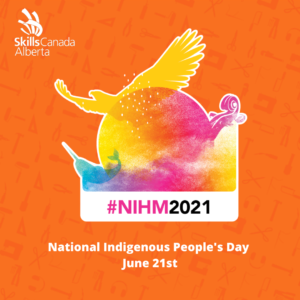 In celebration of National Indigenous Peoples Day, we want to share some resources and organizations that provide support for indigenous people to find success in the trades and technologies.
There are also job and career sites specifically for assisting Indigenous people who are seeking opportunities:
Education is a key stepping stone in providing training and career opportunities to Alberta's Indigenous Youth. Skills Canada Alberta recognizes that in order to provide impactful opportunities for Indigenous people, we first need to listen, learn, support and engage. The Government of Alberta has several resources available on Education for Reconciliation, including information on curriculum development.