Rob Waite competed in WorldSkills Montreal 1999, representing Red Deer College, Alberta and Canada in the Electrical Installations Competition. When asked to reflect on his experience competing, Rob shared "it was a great program which provided additional training I may not have received if I hadn't pursued the program. My favorite part was when I was moved to Montreal for a short duration to work with the trade #18 expert at the time Rene Jette. I was able to work on control circuitry and specialty distribution I had not yet been exposed to in my career." Rob would go on to win a bronze medal on the world stage, an incredible feat that proved his skill as an electrician, and showcased the strength of apprenticeship training in Alberta.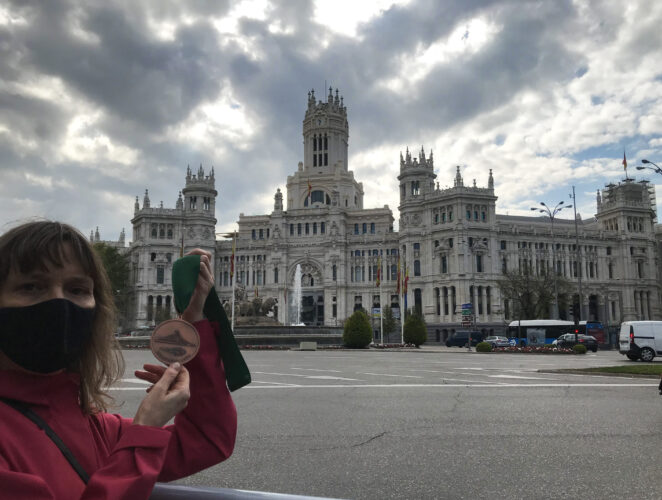 Rob now works as an Estimator PEC at Stuart Olson, and received an unexpected phone call just weeks ago. We asked Rob if he would be interested in loaning his medal to the WorldSkills Museum currently in development in Shanghai, China. "I didn't expect a call to loan my medal as it had been so many years on the shelf. I was kind of surprised when I received the call and am happy to see it being used to support the program."
The museum is meant to tell the unique story of an organization and movement that has changed the lives of people and societies around the world.
Rob's medal has made it's way to Madrid, Spain into the hands of WorldSkills Museum Project Coordinator Nuria Portland. It will continue its' journey to Shanghai where it will be part of a display that will be viewed by thousands of people from around the world, opening in 2022. Skills Canada Alberta is thrilled to be a part of this inclusive and dynamic display of talents and pride for skilled trades and technologies.