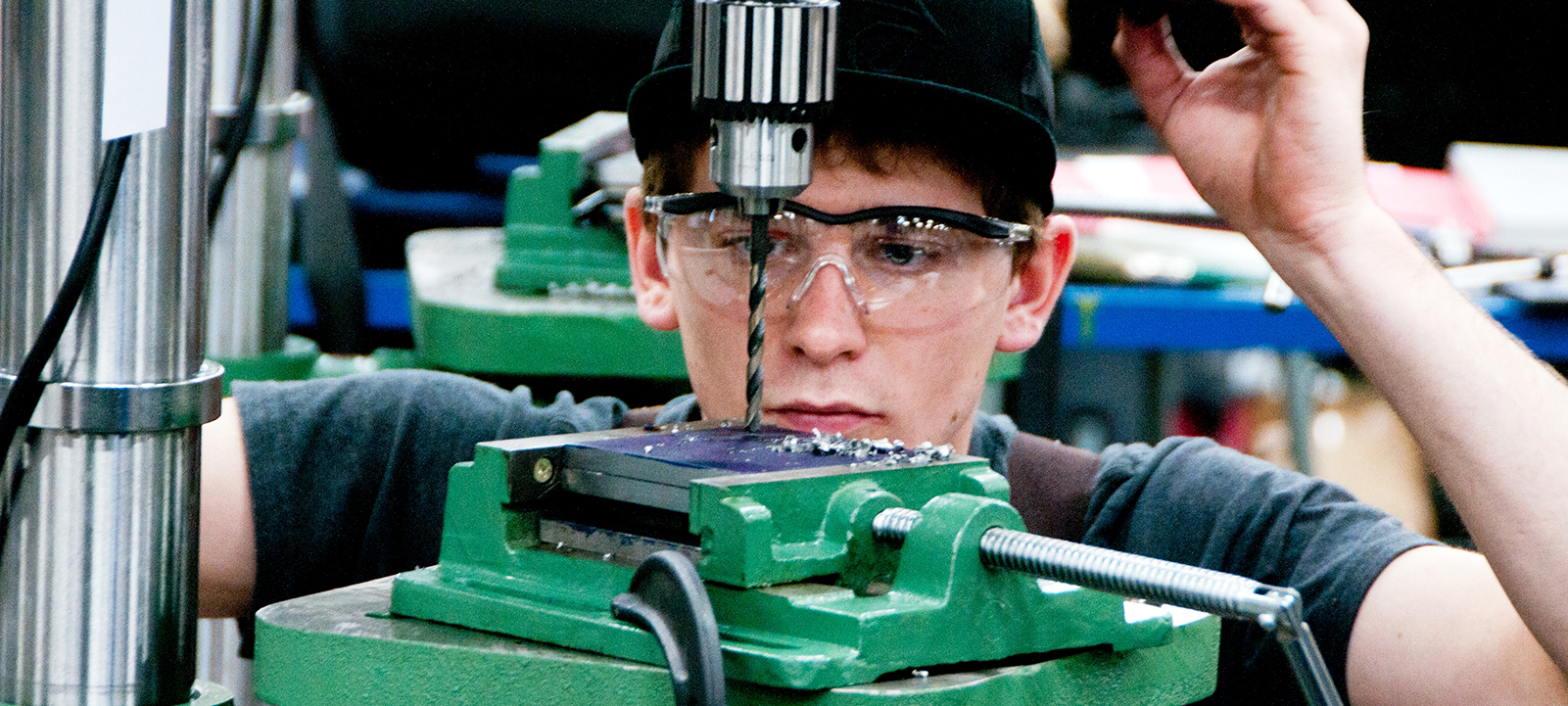 The Gene Haas Foundation (GHF) and Skills/Compétences Canada (SCC) would like to offer Canadian students who are either in the machining trade or entering the machining trade, the opportunity to "Tell Your Story" for the chance to qualify for a cash award to assist you in your career pathway in the manufacturing sector.

The process is easy – we want to hear your story and see the creative projects that you have designed and completed.
• "Tell Your Story" in a short video format
• "Tell Your Story" by submitting photos and images of projects that you have designed and are proud of, along with a short written story.

Points of interest:
• How did you become interested in machining?
• Who was your influencer?
• What is your career goal?
• What are your favourite things about this trade?
• Which Essential Skill do you need to use the most in machining?
• How will the GHF award help you in your pathway?

The Gene Haas Foundation is a long standing partner of Skills Canada. Each year they provide monetary awards to the nine medalists in CNC Machining and Precision Machining at the Skills Canada National Competition. This cycle there will be ten medalists from across Canada who will receive a $2,000 monetary award. We are very proud to continue this partnership during these unusual times when we are unable to host an in person Competition. Fortunately, there are other creative ways to reach out to you
and offer this opportunity to help with your education.

To enter your submission please submit your video or images and story to Sharon Côté at sharonc@skillscanada.com by February 8, 2021. Skills Canada will advise winners by February 25 at our Level Up! with Skills Canada virtual event. SCC will post the chosen stories on our social media channels, tagging and thanking the Gene Haas Foundation. We would request that you comment and do a like and share on the post if you are one of the recipients.

If you are considered for the award, we will require proof of your enrollment in a post-secondary
institution.