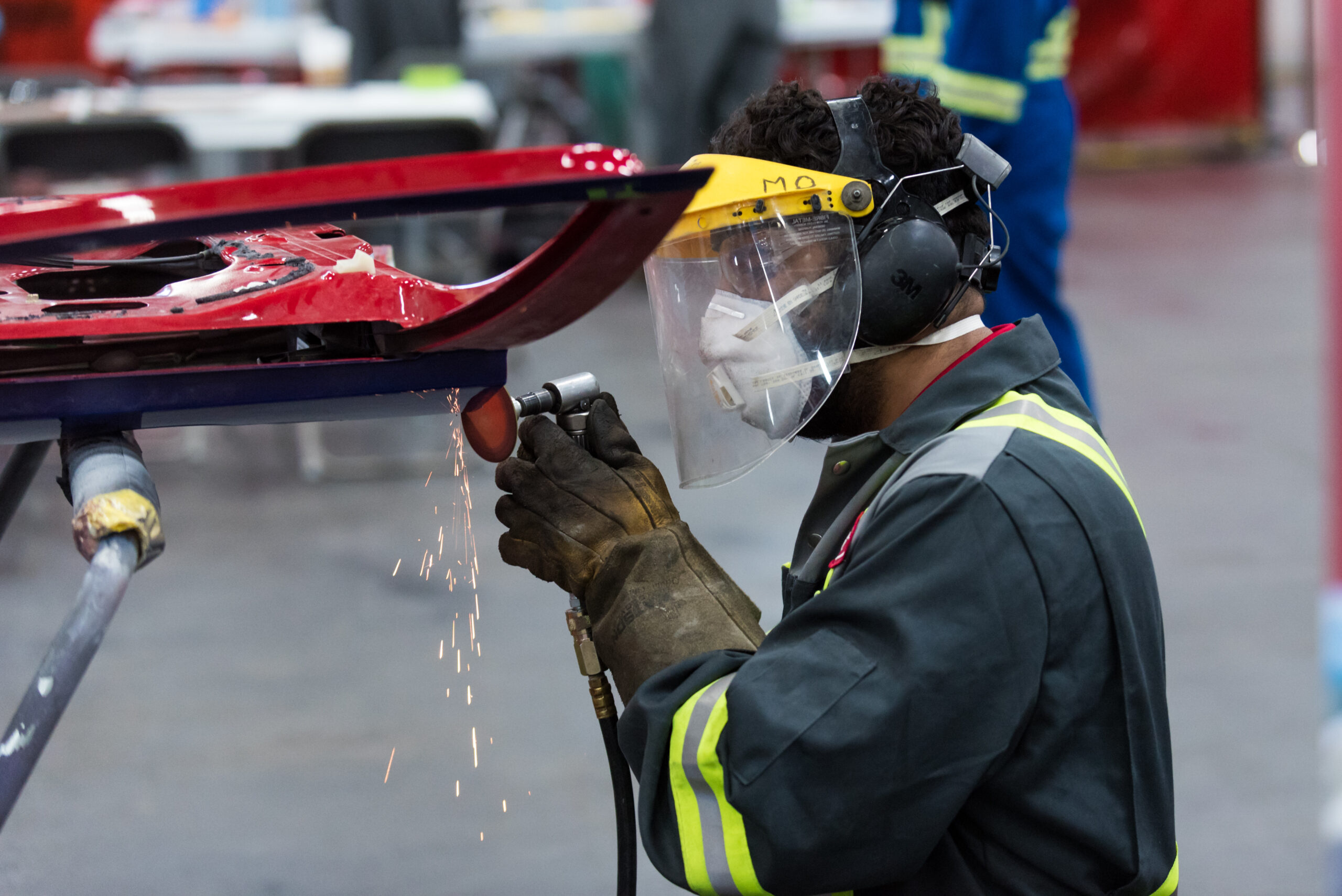 Grant Application
In October, 2020, Ashley Pederson received the 2020 National Tradesperson of the Year award presented by IRWIN®. The award was created to champion the vital role tradespeople play in building and maintaining Canada's infrastructure.
As a Red Seal journeyman autobody technician, Ashley has enjoyed a long career in industry and now devotes her time to assisting future generations in achieving their goals in the autobody industry. Ashley is also a dedicated volunteer of Skills Canada Alberta.
The prize for Ashley's National Tradesperson of the Year award included IRWIN® and DeWalt tools. Ashley would like to pay forward this honor by donating these tools to Alberta secondary schools that have competitors registered in the Skills Canada Alberta Provincial Competition in Autobody and Car Painting.
Currently there will be two tool grants that will be awarded. Each grant is valued up to $2500.00 in tools.
To be eligible, Alberta high schools must have students registered in the Autobody Repair or Car Painting Provincial Skills Canada Competitions and complete the following application by the deadline.
Application Deadline: Feb 26th , 2021 by 12 noon.
*Schools selected to receive the tool grants will be contacted by March 4th, 2021.
*Tools will be shipped to the selected schools by Mar 19th, 2021.
*Tools will remain the property of the school.
*Successful grant recipients will be asked to provide photos and testimonials of students using the tools and equipment to Skills Canada Alberta by June 30, 2021. Please contact Mike Sury MikeS@SkillsAlberta.com for further information if required.