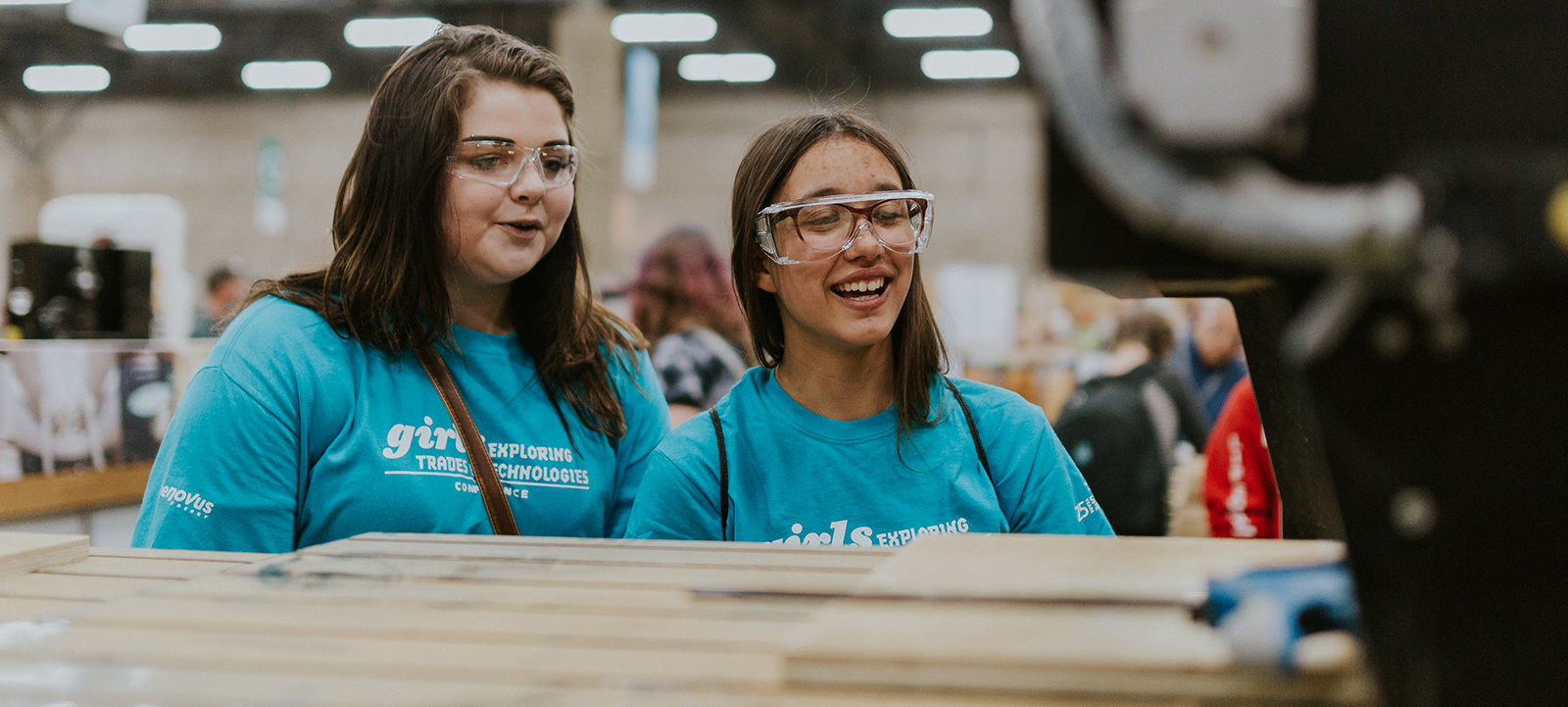 Girls Exploring Trades & Technology
The Girls Exploring Trades & Technologies (GETT) program is a celebration of women in trade and technology careers. Throughout the GETT program, high school girls will gain a new perspective and be motivated to open their minds to the diverse career paths available to them.
GETT in the Classroom
Bring female-led Try-A-Trade® activities into your classroom, or book a Skills in the Classroom presentation with a focus on women in the trades and technologies.
GETT Gathering–SOLD OUT FOR 2023!
May 4, 2023 (full day event)
Held in conjunction with the Provincial Skills Canada Competition, the GETT Gathering allows participants to meet with Industry Influencers – certified tradeswomen, apprentices and technology experts that have pursued non-traditional careers. This interactive, inspirational day includes keynote speakers, panel discussions, team activities, tours of the competition, Try-A-Trades® and much more.
Registered students will also get the chance to test-drive careers and learn new skills through a variety of hands-on Try-A-Trade® Take-Out kits before attending the GETT Gathering! The kits will be sent directly to the registered student's school with materials and safety equipment to complete the activities using instructions and tutorial videos.
That's not all! GETT registrants will also connect as a community via an exclusive online GETT Padlet giving them access to helpful resources such as: Partner & Career information, Goal Setting activities, The 7 Dimensions of Wellbeing and chances to win prizes!
Registration for the GETT Gathering opens January 18th, 2023 at 8:30 a.m. The cost to participate is $30/person.